TITLE: A Letter to the President:
Blessed be the United States.
Blessed be the American Constitution.
These paintings are dedicated to the American people (from the past, present and future). This series of paintings represent an artistic expression of the country's moods during the 2016 Presidential election. This is why I term the series in part "THE AMERICAN LANDSCAPE 2016...""

There is a book available with images and notes about this series: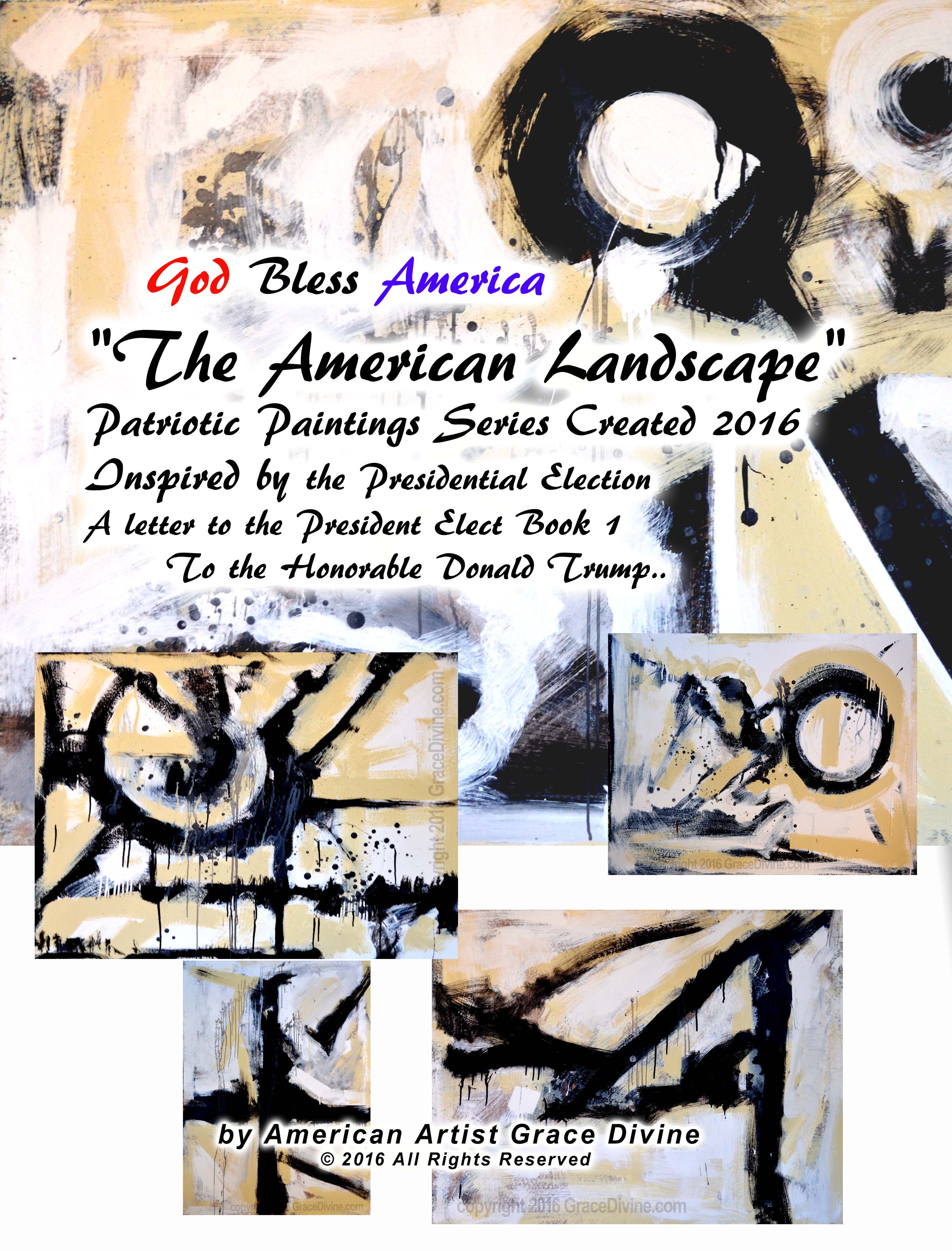 Please google "grace divine american landscape" available in Amazon


SERIES: YES
STYLE?: Abstract Expressionism Action Paintings
ARTIST?: Grace Divine
ORIGINAL OR REPRO?: Original.
PROVENANCE?: Yes, this is being acquired from the artist studio.
SIGNED?: Most art is signed on the front or back or sides or on provenance documentation
MEDIUM?: OIL PAINT
SURFACE?:wood
SIZES?: 24x24 approx 3'x2' 3'x3' 3'x4' 4'x4' 4'x5' more
MAIN COLORS?: multiple different colors
DATE OF CREATION?: 2016
FRAMED?: No
SHIPPING?: Shipping may be free or there may be a charge. The cost of shipping will depend on the size of the art as well as whether buyer requires insurance and the price of the art at the option of the artist.
Local pick up available
Handling time varies depending on needs of patron.
Please email us for more information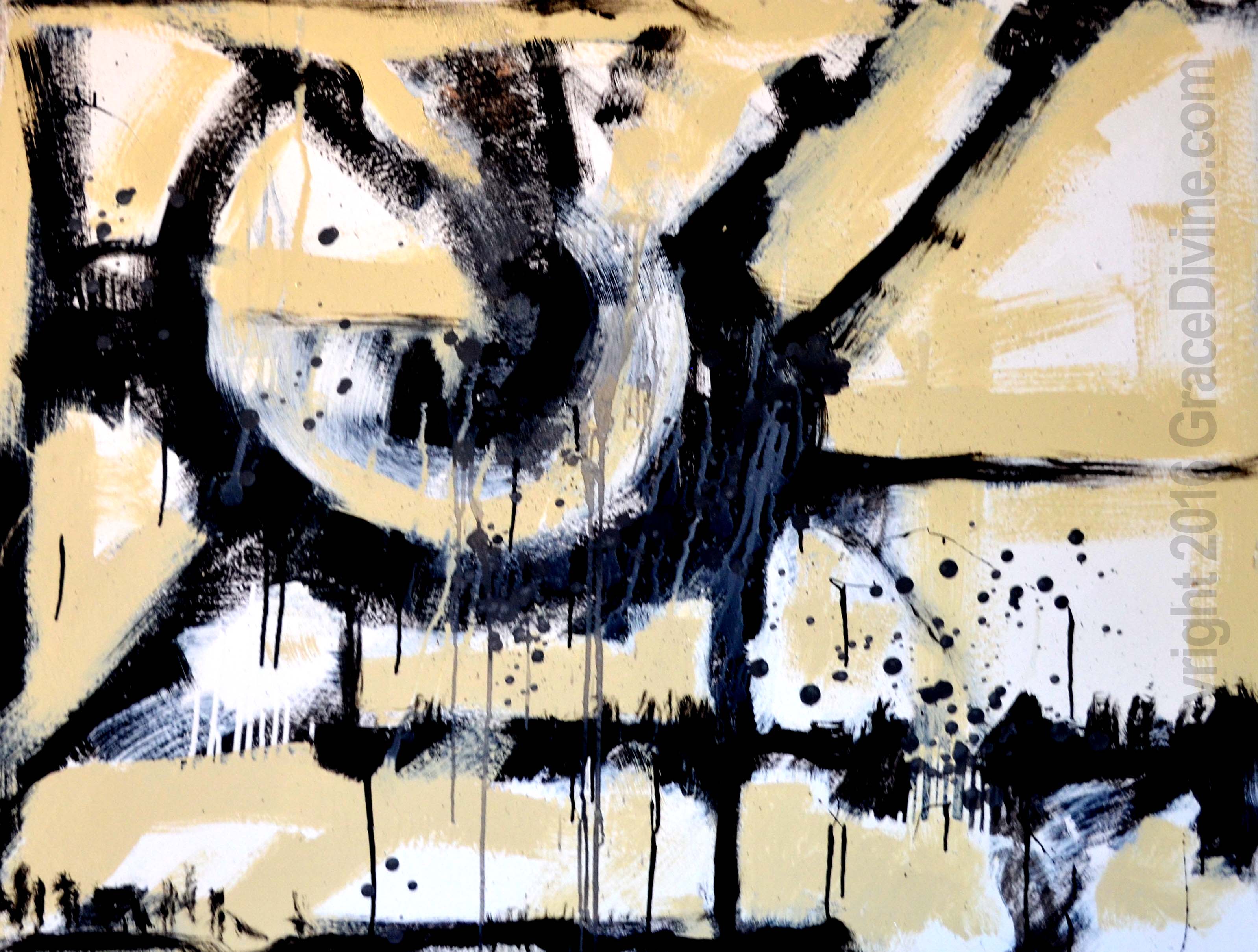 Title of Painting: Title of Painting: "A Landscape of Chicago...
We the people have Constitutional rights. And first and foremost is our right to have a government that is separate from religion. The government must always be a government by and for the people. And it must keep all religious ideologies away from the governance of a people who choose to be free in their individual expressions and religious beliefs."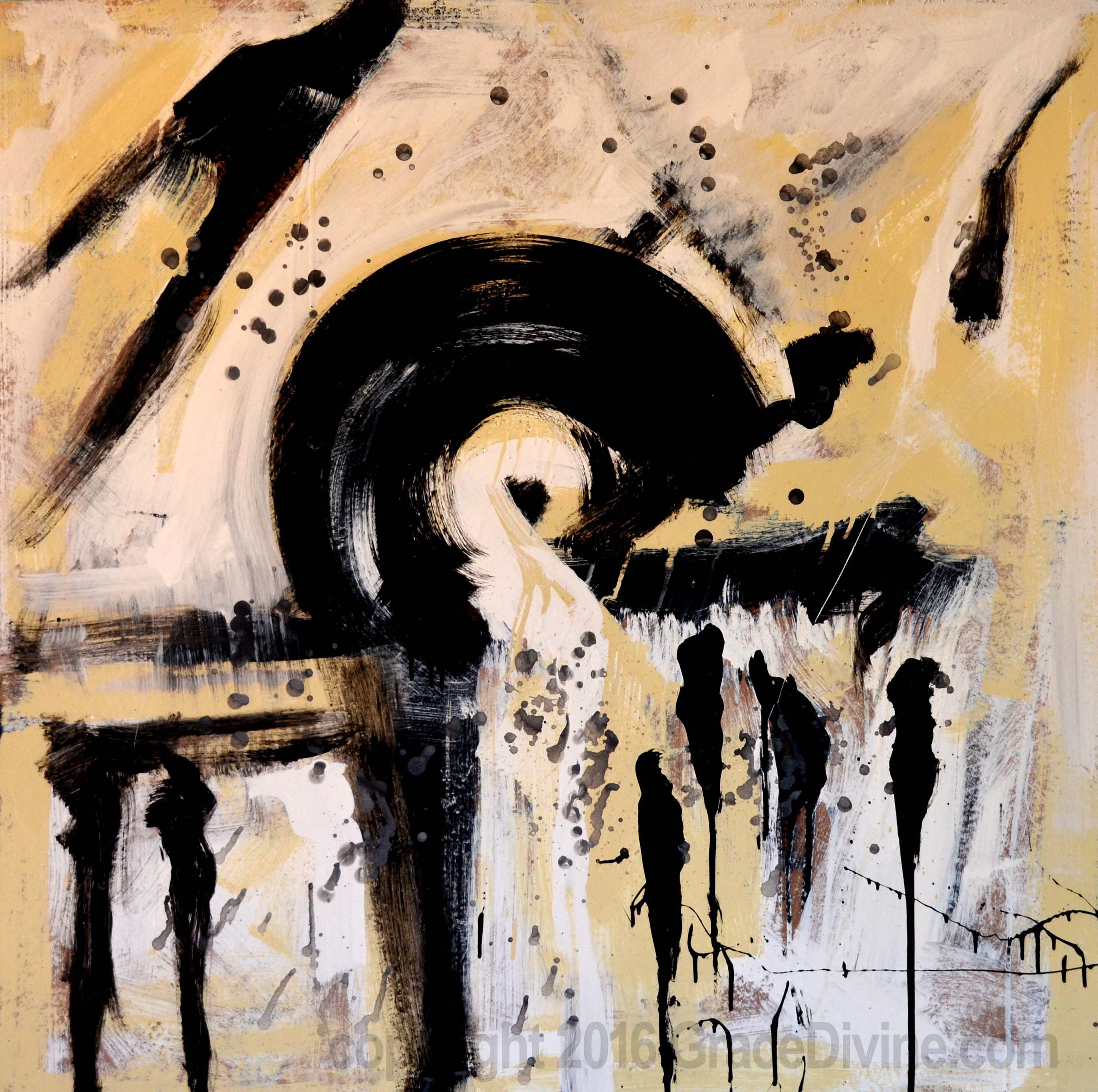 Title of Painting: "A Landscape of New York...
What unites us as a people is our freedom to be the individuals that we are at our core! Anything that stands in the way of our freedoms of expression (except of course, that which is not protected speech, limited within its veracity to only criminal acts,) is an abridgment of the American Constitution. Long live the United States and the freedoms that it affords its citizens."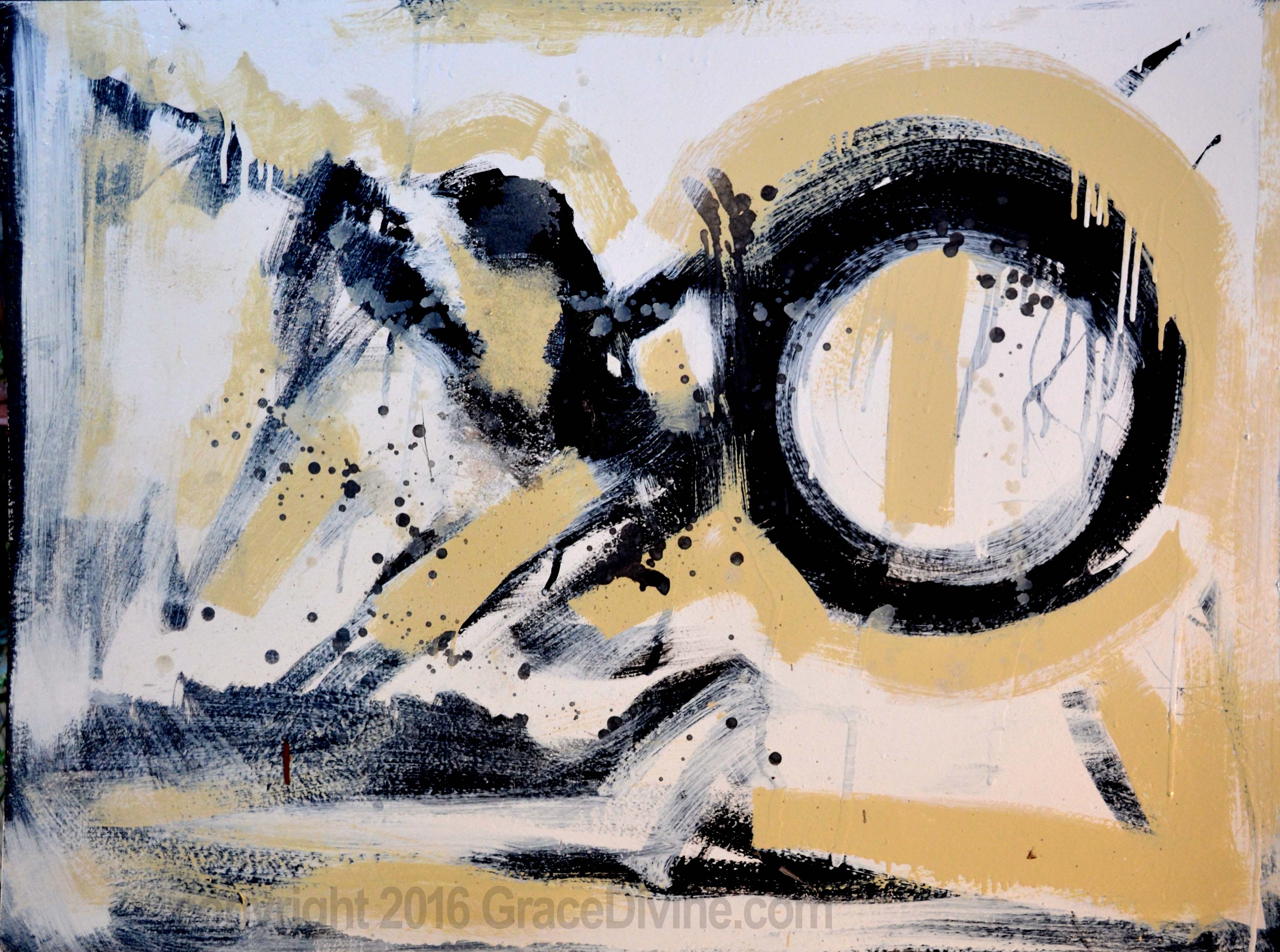 Title of Painting: "A Landscape of Hawaii...
Oh Sweet American Country, Nation of People who Fought and Continue to Fight for Freedom. Long Live these Great People of the United States!"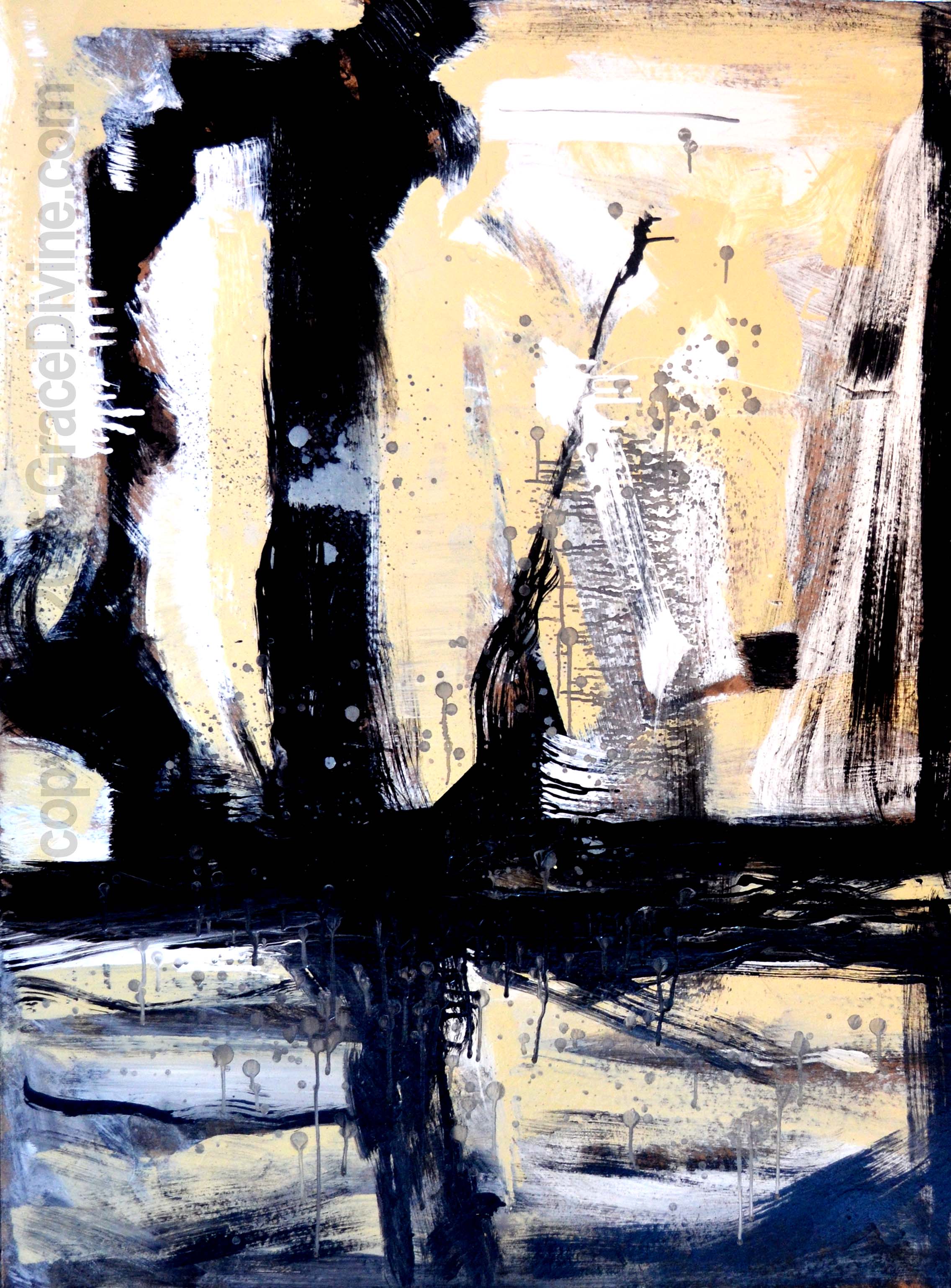 Title of Painting: "A Landscape of Los Angeles, California.

There is a NATURAL LAW which is the law of nature, the creative force, "God" if you will. The law of our nature, that which comes from nature and goes to nature. For instance, our natural curiosity, something which we share in common with other animals on earth. It also includes our rights to our bodies! Plainly put, a woman has a right to dictate what happens to her body and whether or not she desires to carry a pregnancy to its full fruition. And her choice is her own. And ultimately, this is between her and her Creator and no one else."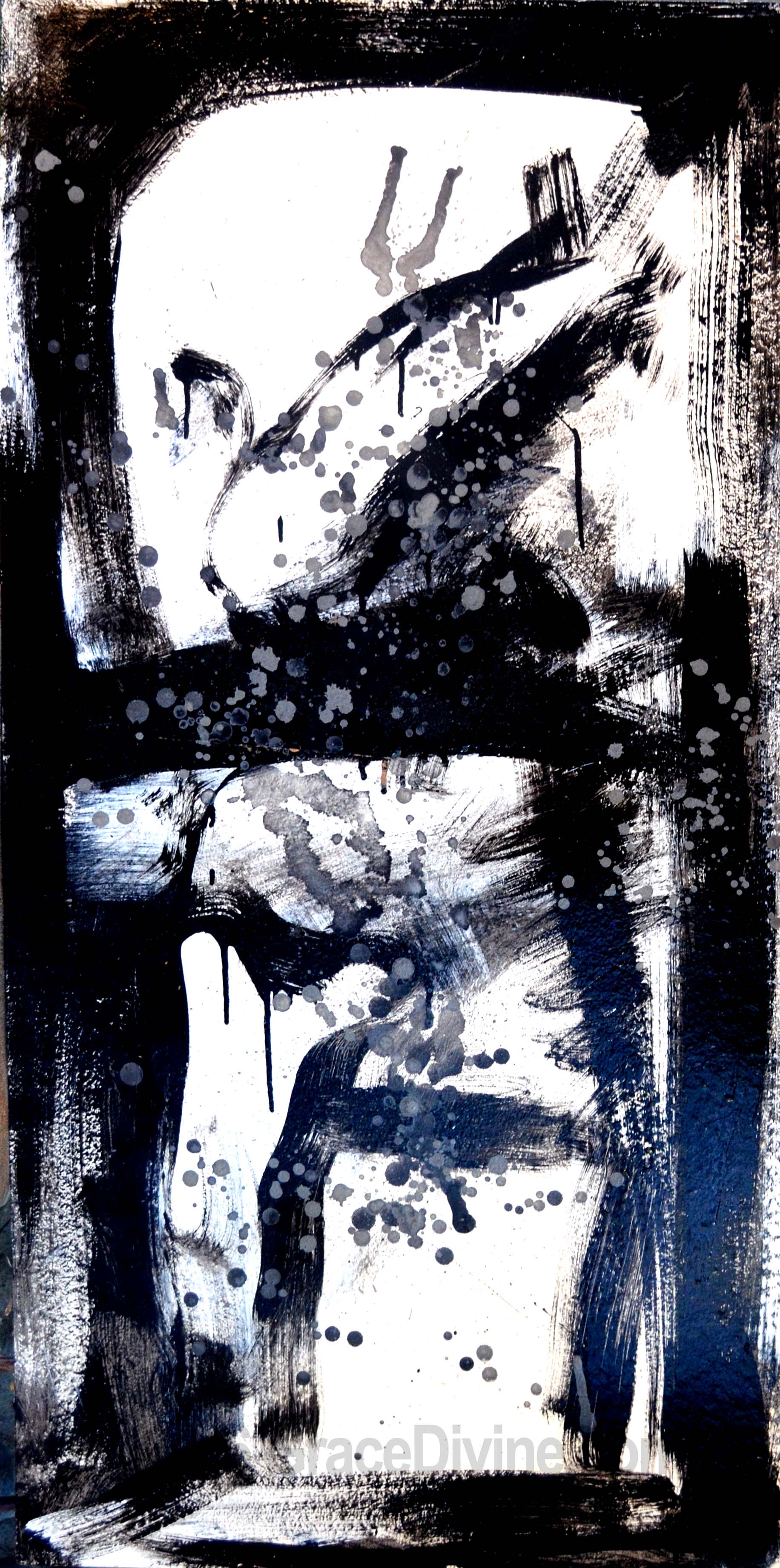 Title of Painting: "A landscape of Seattle...
Oh Glorious History of the American Peoples.
We live in a glorious American land and landscape. God bless America and the Constitution upon which she stands."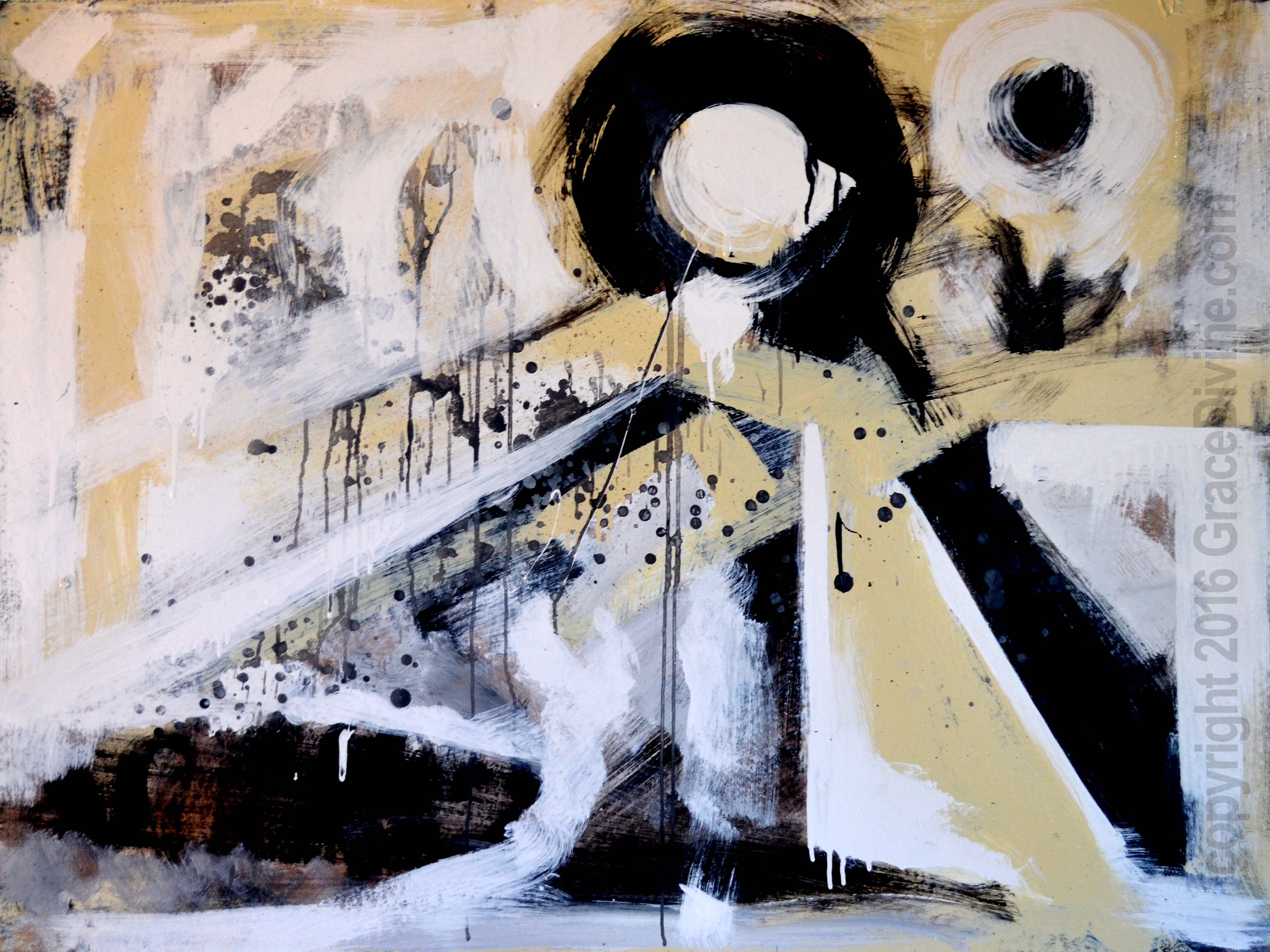 Title of Painting: "A Landscape of Texas...
The American people have the right to keep and bear arms. This is the Law." The Second Amendment to the United States Constitution : "… the right of the people to keep and bear arms, shall not be infringed."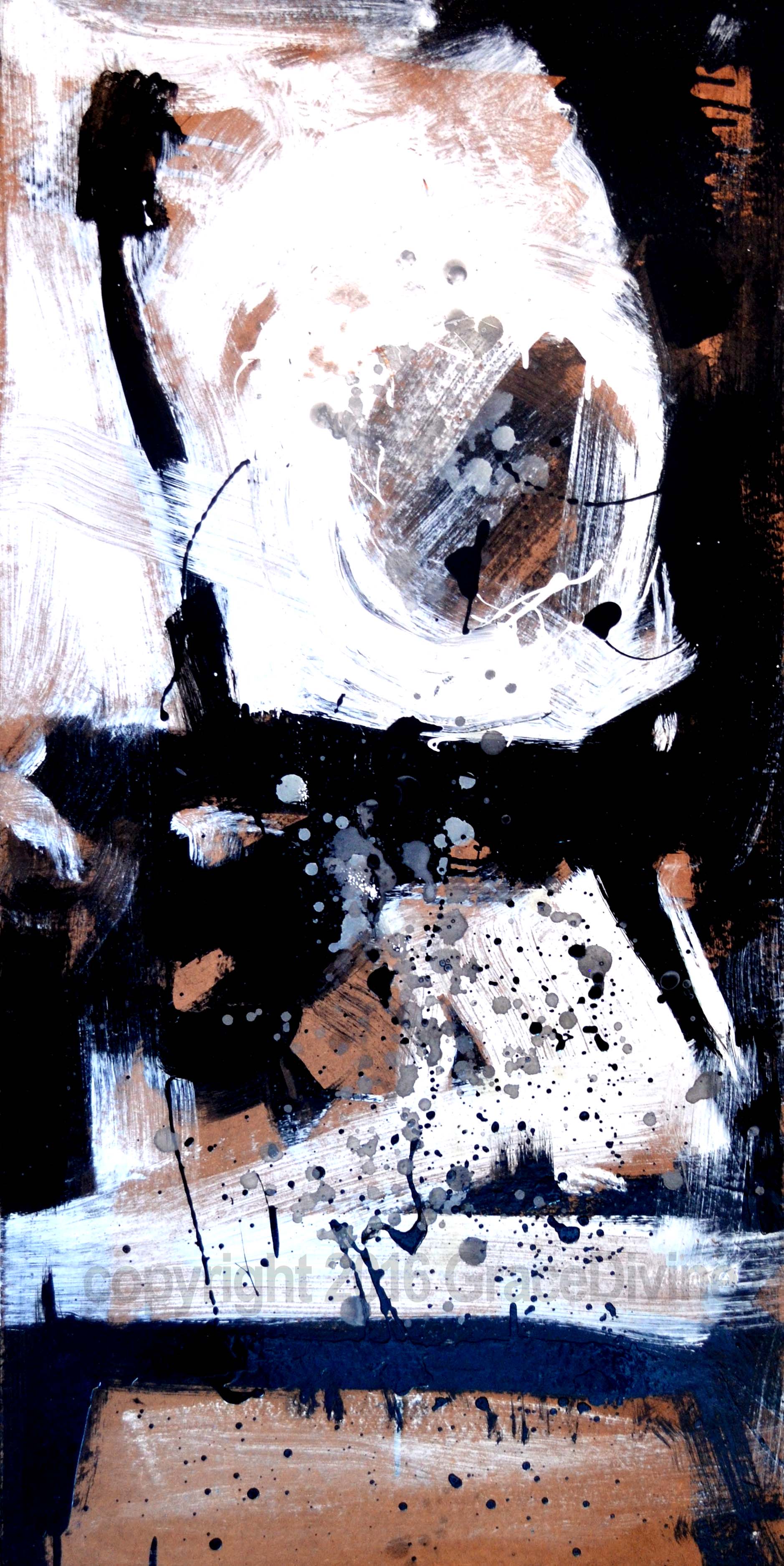 Title of Painting: "A Landscape of Rhode Island...
There is no law greater than the law of the Founding American Constitution when it comes to government."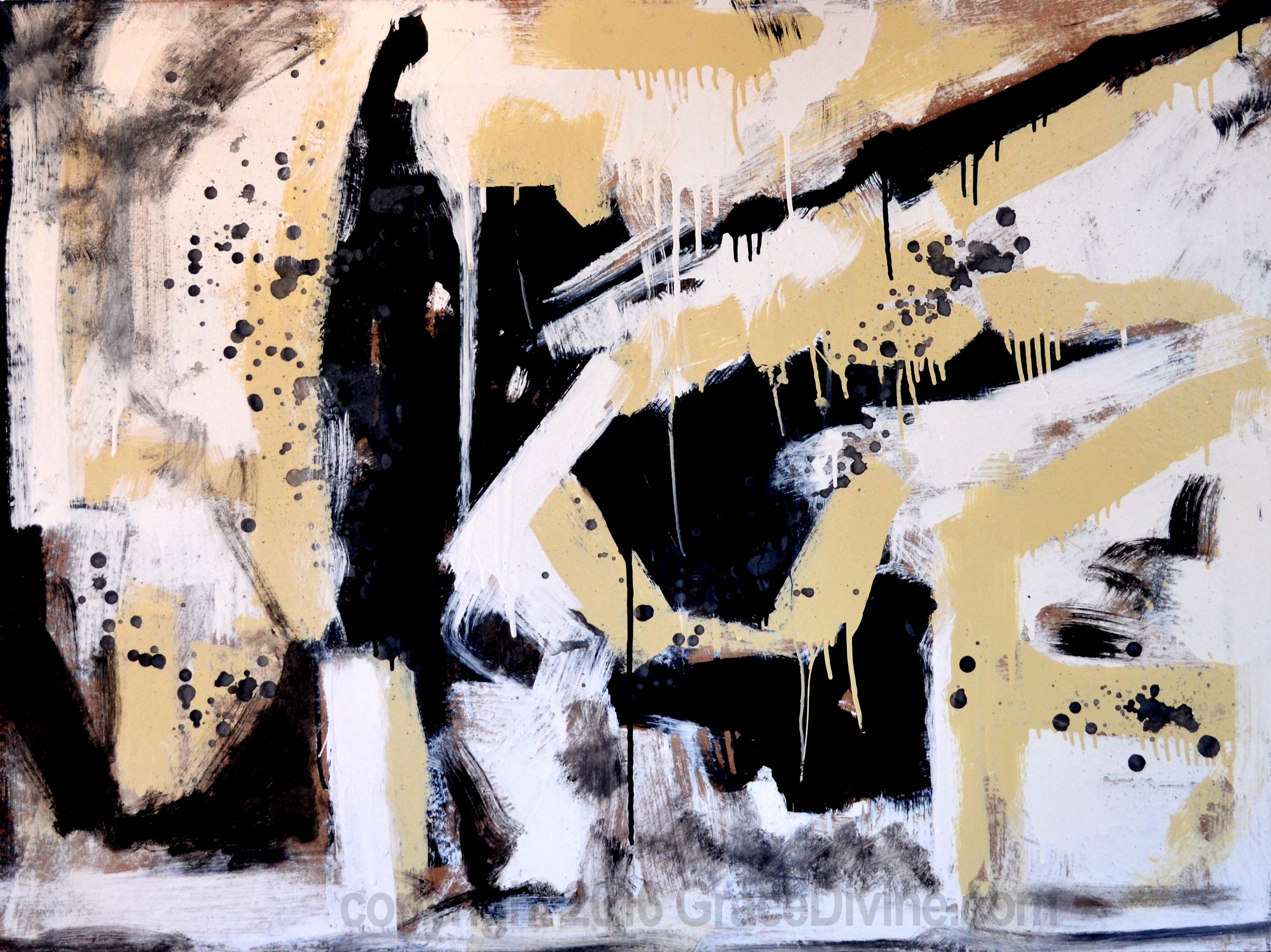 Title of Painting: "We the People Stand Together thanks our Constitutional Rights!"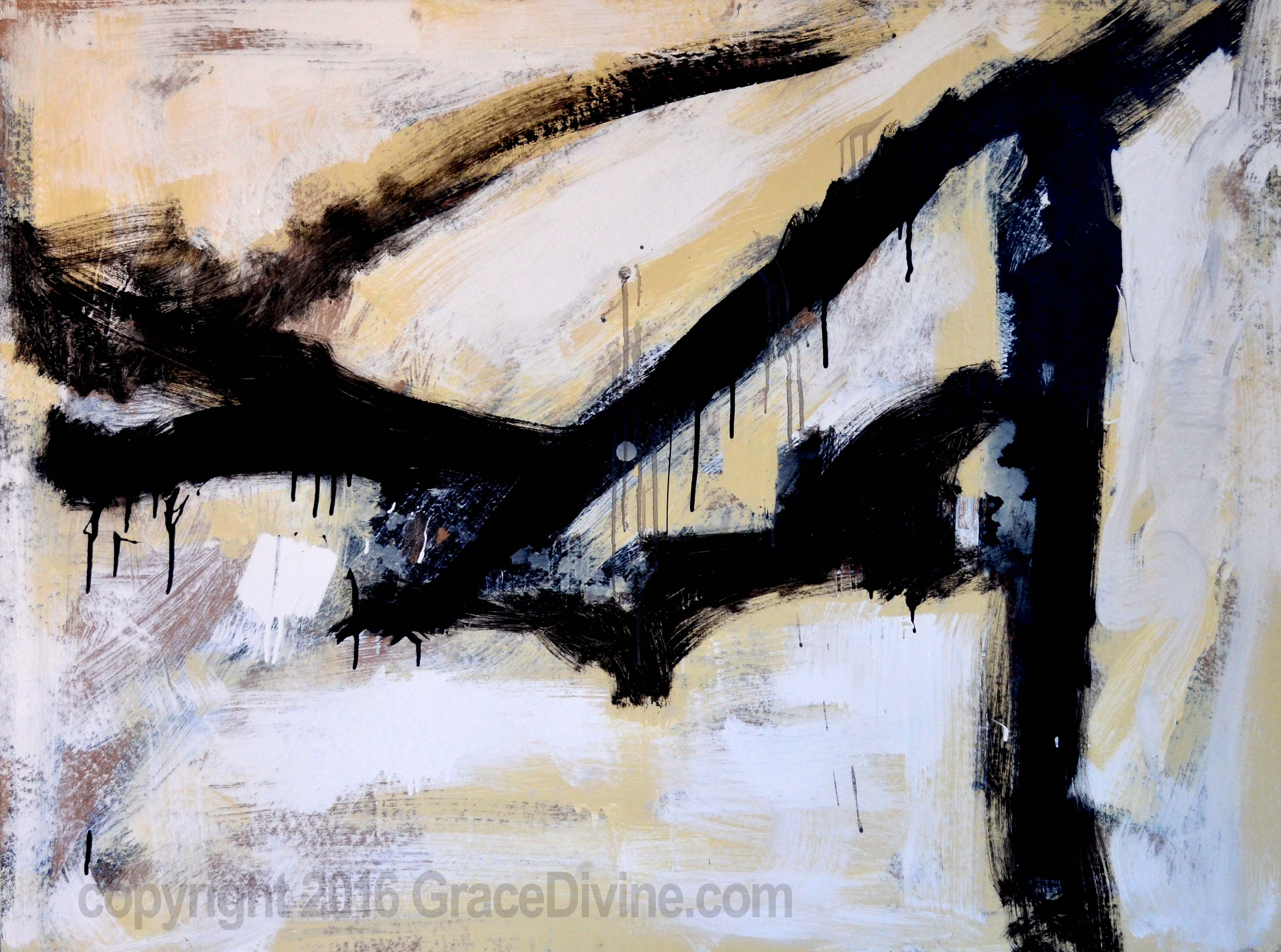 Title of Painting: "Nature in America....
Here is my definition. When we talk of "God" in the Constitution, we are talking about NATURE. And in reference to that, all of the rights that we innately have as human beings COME FROM NATURE! God (as an idea) is part of nature and nature is part of God. God represents the creative force of nature that we human beings come from. And the recognition of those rights by governance is important for that government to succeed."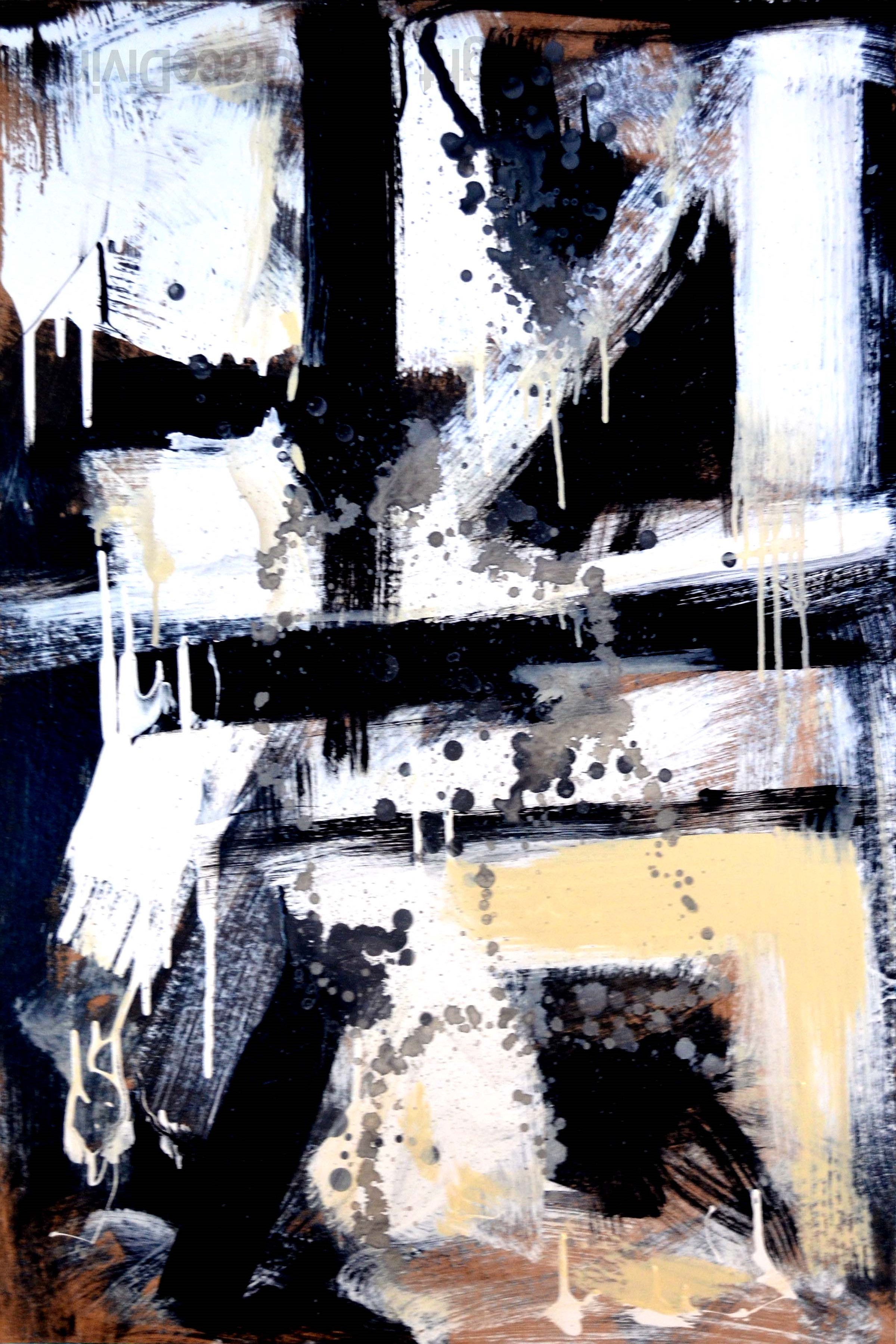 Title of Painting: "The American Landscape – Urbanization...
As we build a country, lets build a country that is great. It is our time to build this country, lets use the foundation the ancestors gave us. And lets establish a country that is free or oppression."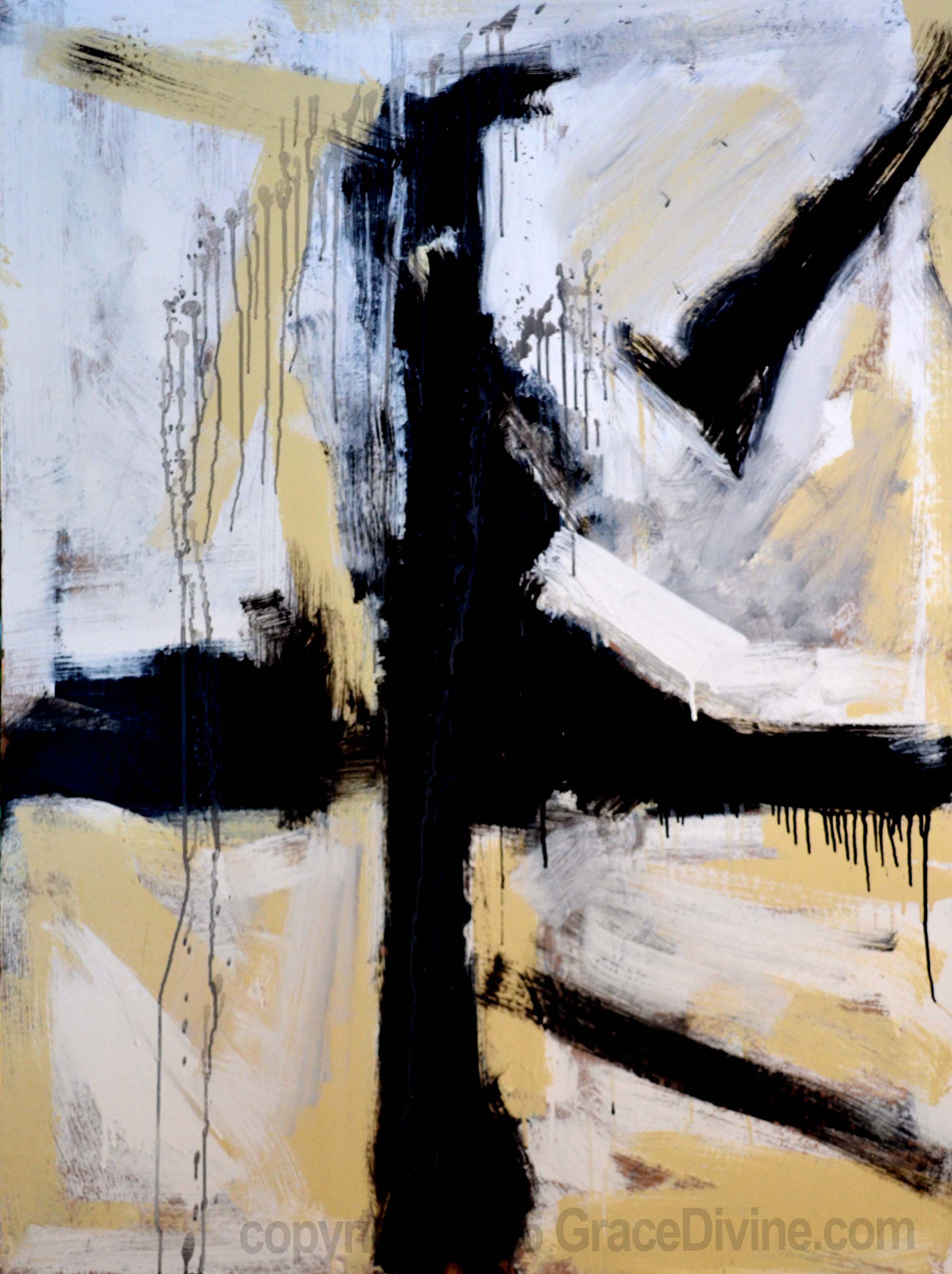 Title of Painting: "A Landscape of California...
We the people, have a NATURAL RIGHT, (also reiterated in the GREAT US CONSTITUTION!) a freedom to express ourselves and to be free from oppression. May these rights be blessed forever and ever. Amen."









Title of Painting: "A Landscape of Portland...
Life is a journey. Sometimes it's easy. Most often, it is not. Often we find that when the journey is a difficult one, or a climb upwards, often, others, such as our mother and father carry us up. But no matter where we are, it is good to know that we have a government that rules with respect and dignity for every human being. A government that cares and that can provide health assistance for its citizens should make that a priority! God bless this great country. America, I love you."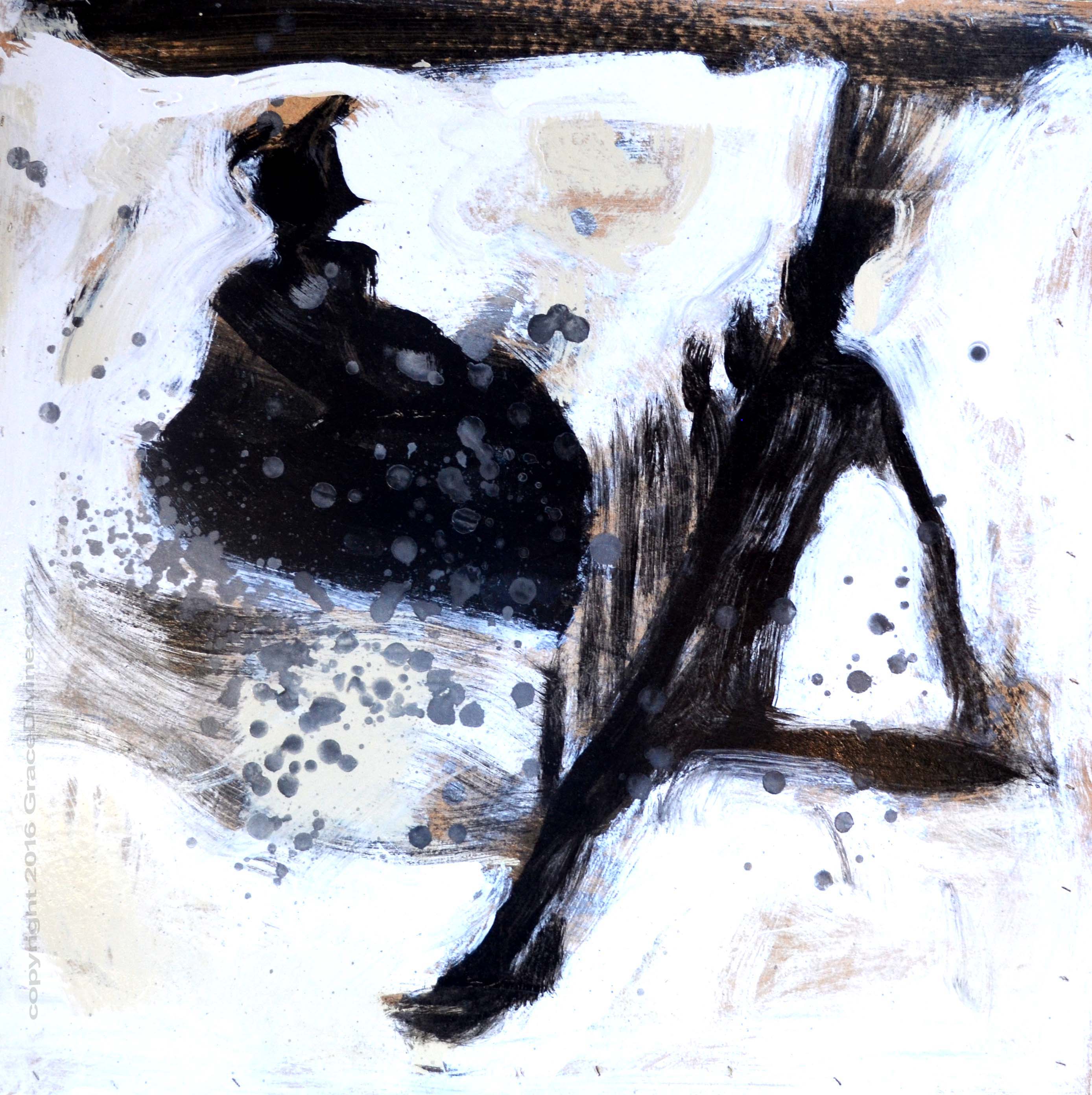 Title of Painting: "A Landscape of Boston...
Hey, we may come from different places, speak different languages, dress differently, whatever. But we can still sit and communicate. That's what the Pilgrims did at Thanksgiving. And that makes us great Americans."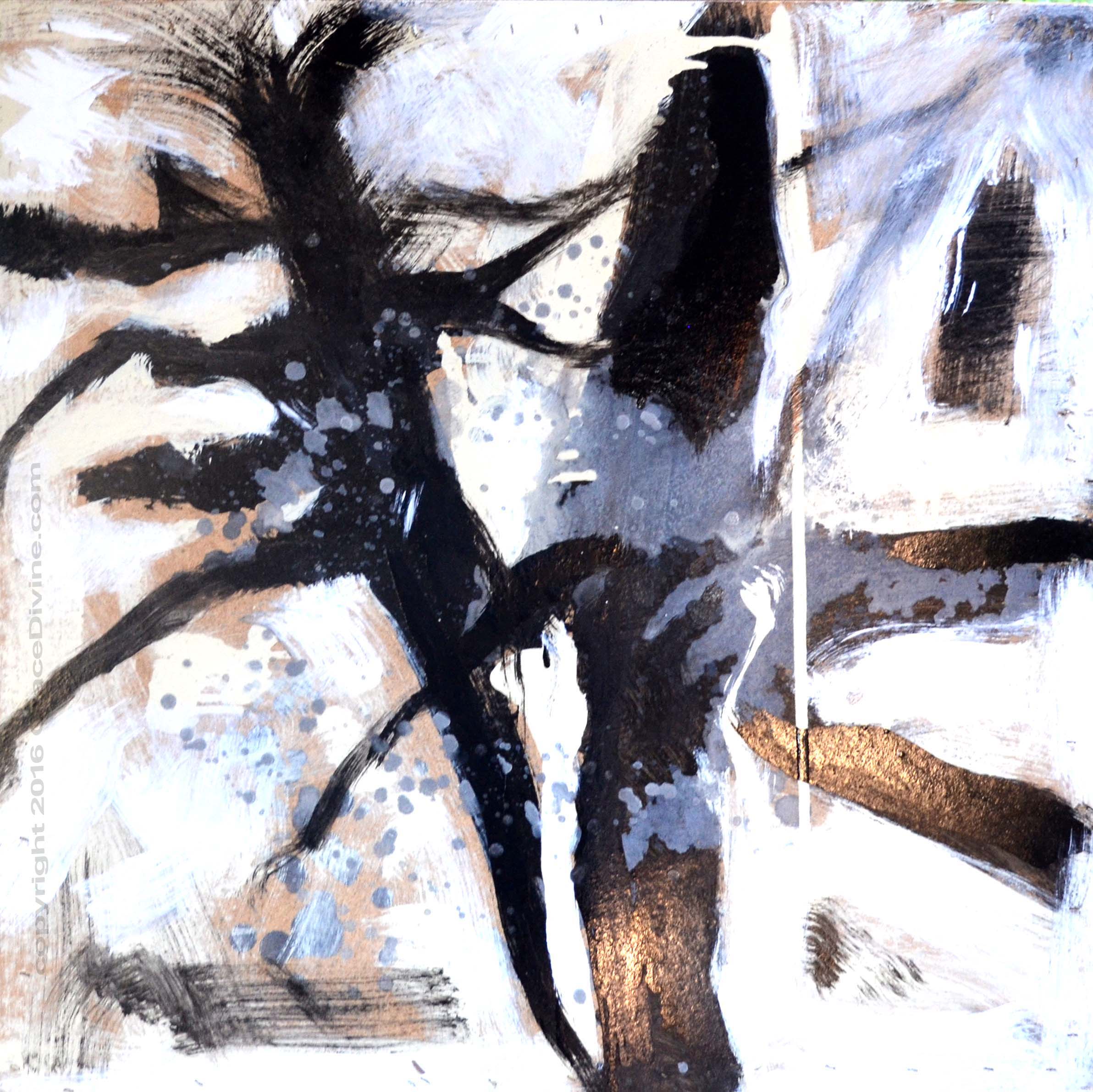 Title of Painting: "A Landscape of Native American Culture...
I am so grateful to the Native Americans. And to ALL cultures where people celebrate and dance in unison with nature and, with the earth. It is our NATURAL RIGHT as human beings to sing, to dance, to talk, to laugh, to think, to just... BE. And it is our Constitutional right to assemble peaceably. These are our rights. One based upon the other, mirroring each other they reflect a great and profound truth. And that is, that to be happy human beings, we must have these rights. For without them, there would be no life worth living.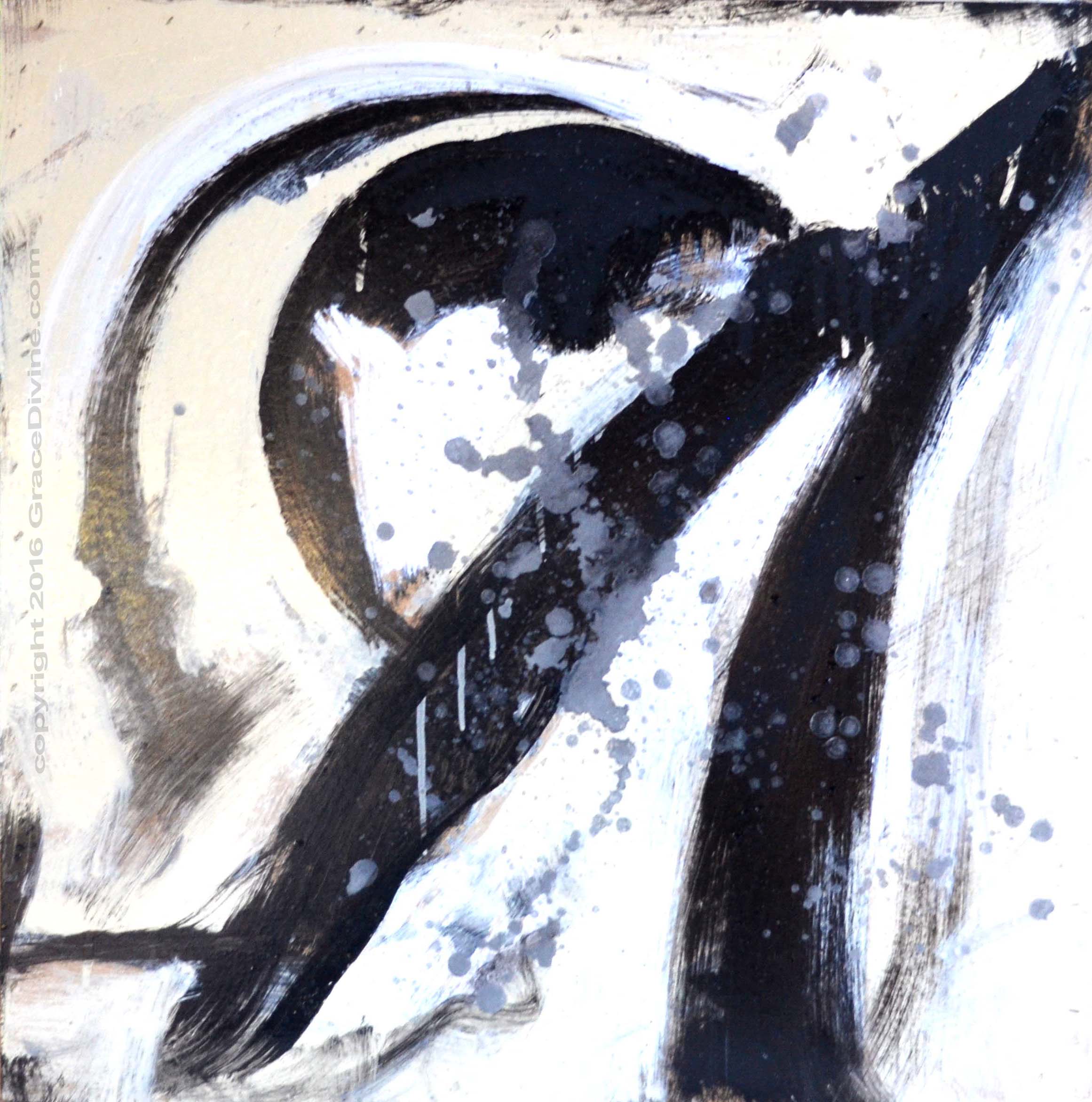 Title of Painting: "A Landscape of Oakland...
From dawn till dusk we toil. What for? Lets pause every so often to understand and think. And then, in those moments of silence we will realize something. And that, will be awesome!"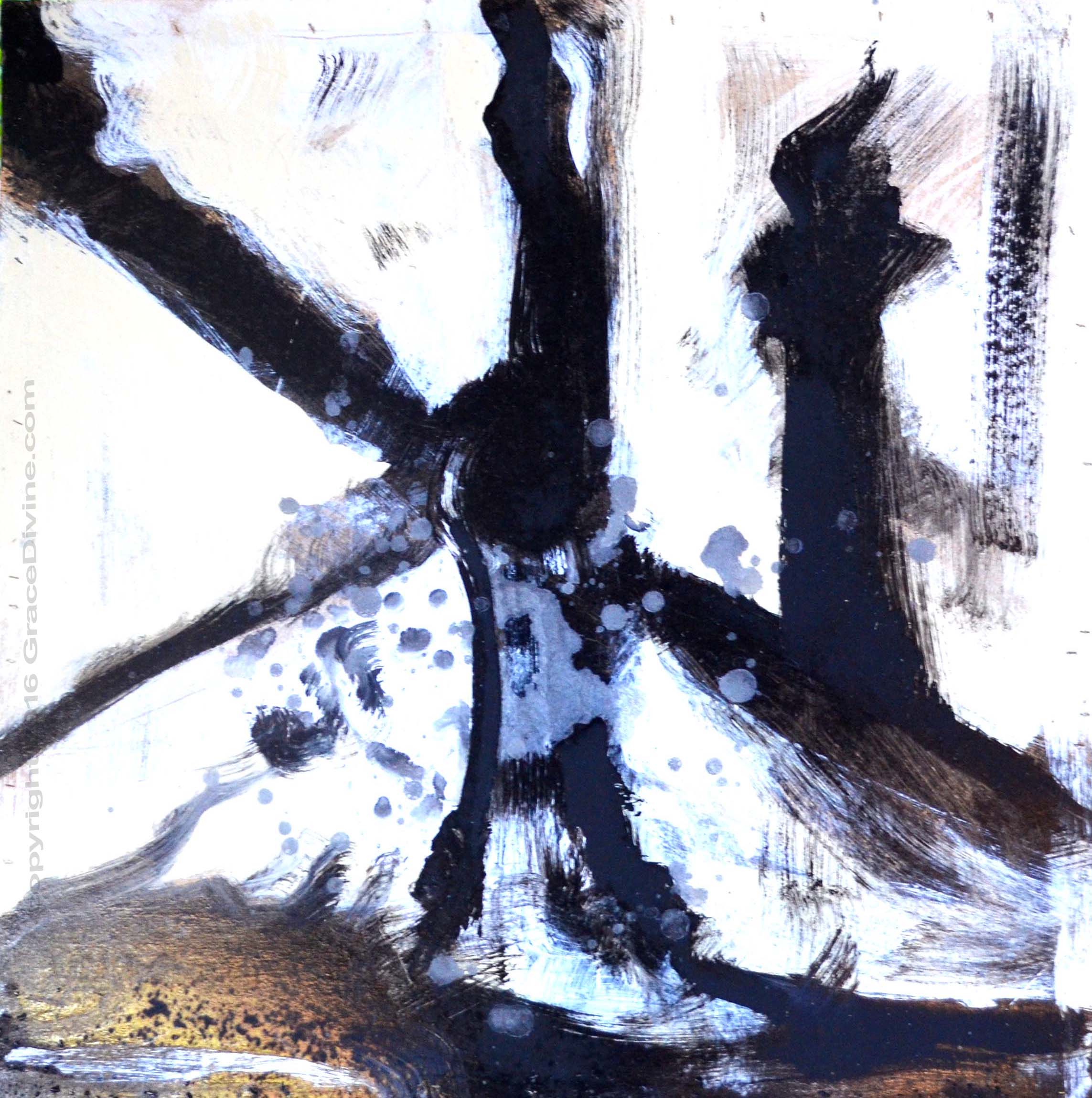 Title of Painting: "A Landscape of Virginia...
We watch as others work. We are part of that landscape. In fact, we are part of the landscape in other people's lives. And we play roles. The role of mother, father, brother, sister, daughter, son, grandparent, grandchild, other. We watch as other people live. But then, lets take it one step further and reach out. And interact with other people. Lets spread our wings. Let dream and imagine,a world where people are connected to themselves and each other."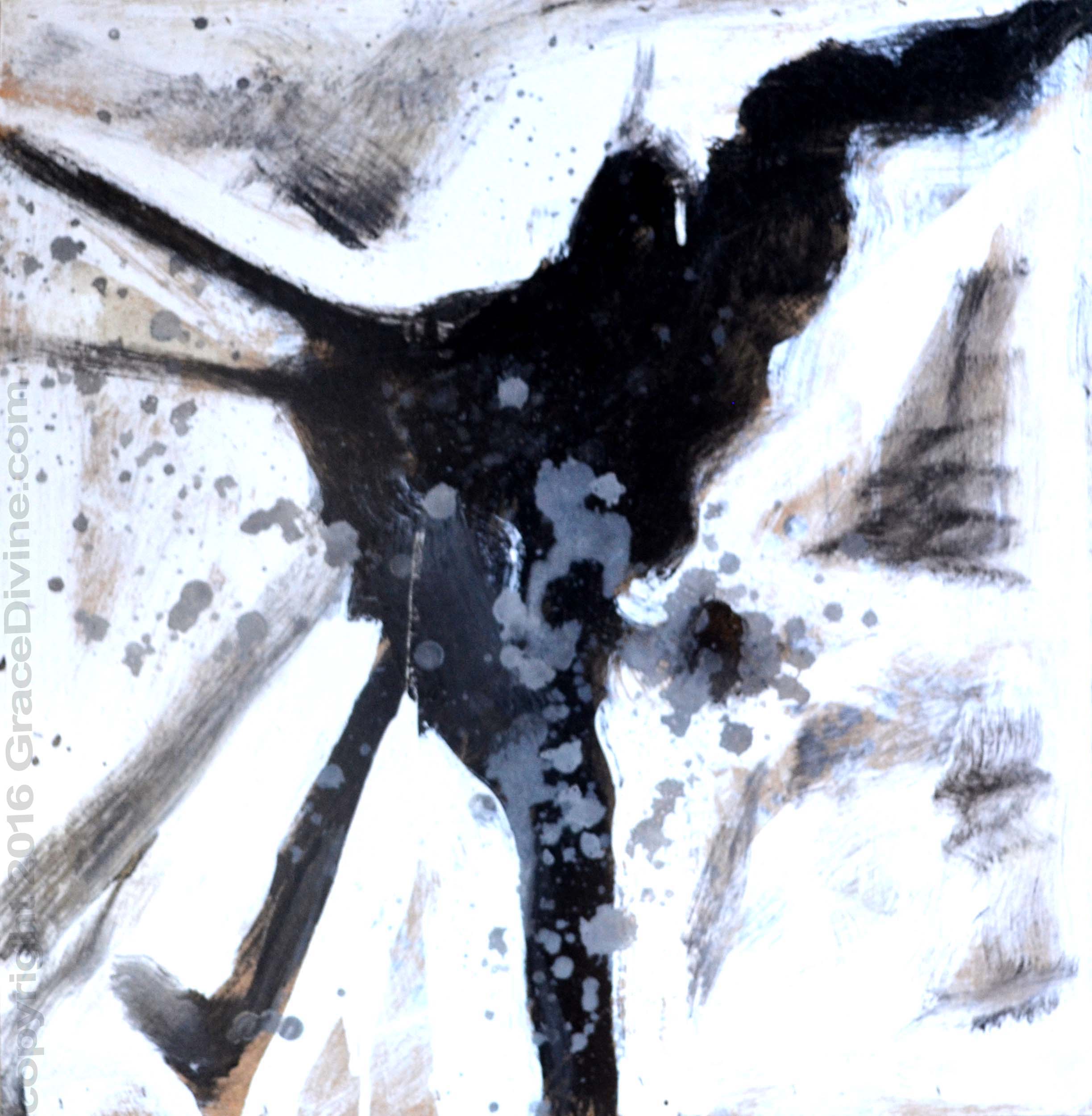 Title of Painting: "A Landscape of Washington D.C...
To struggle, is to be human. To be torn and conflicted, is to be human. To realize there are many paths to chose from, is to be human. And to remain strong in the core of who we are and KNOW WHO WE ARE, is divine."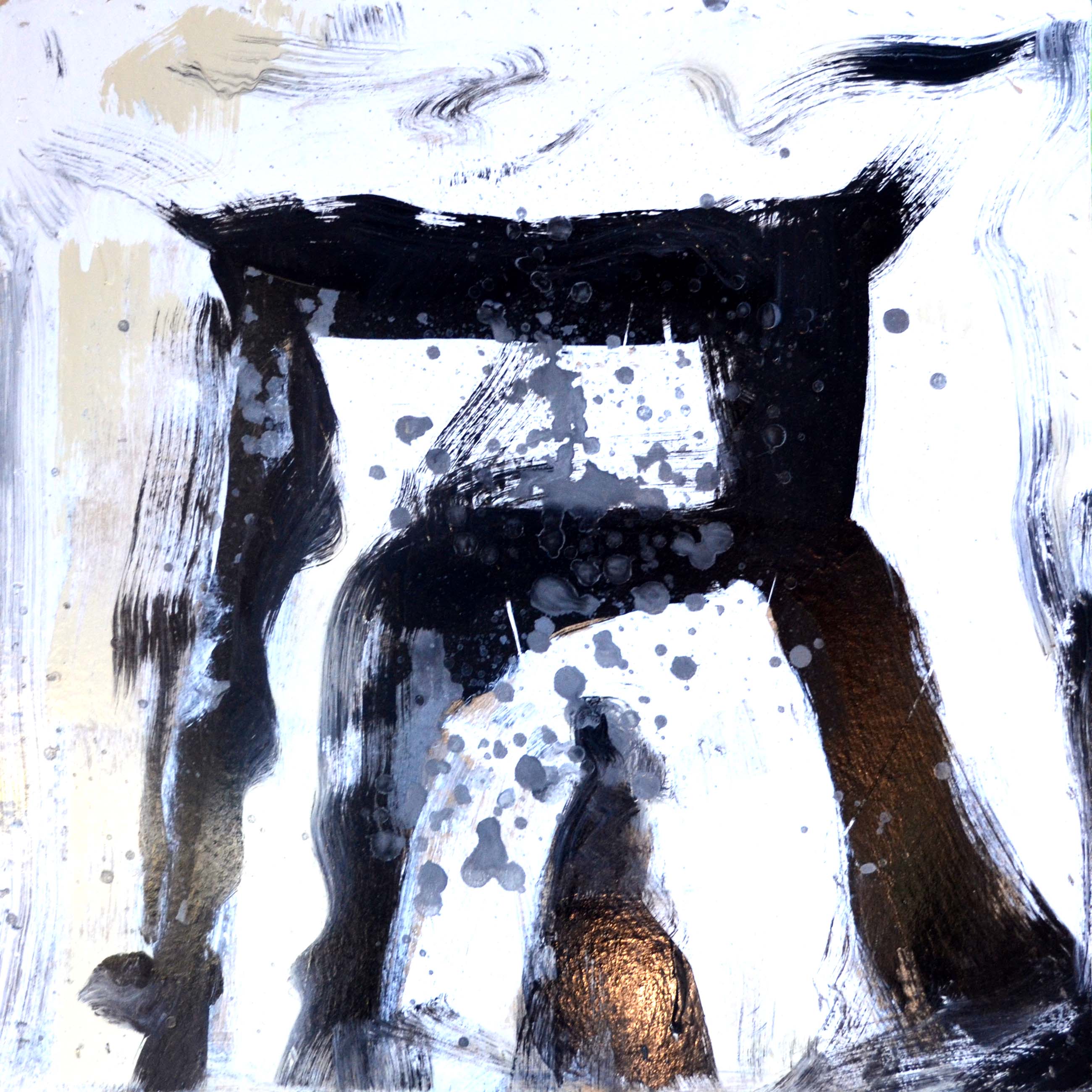 Title of Painting: "A Landscape of Austin...
As we urbanize the world around us, we build one floor upon another. And then we live inside them, these floors. Sometimes our minds wonder into other areas and places, and we wonder. As we build the world around us, lets be aware of the landscape that we build inside us. And lets build a wonderful world within us filled with hope."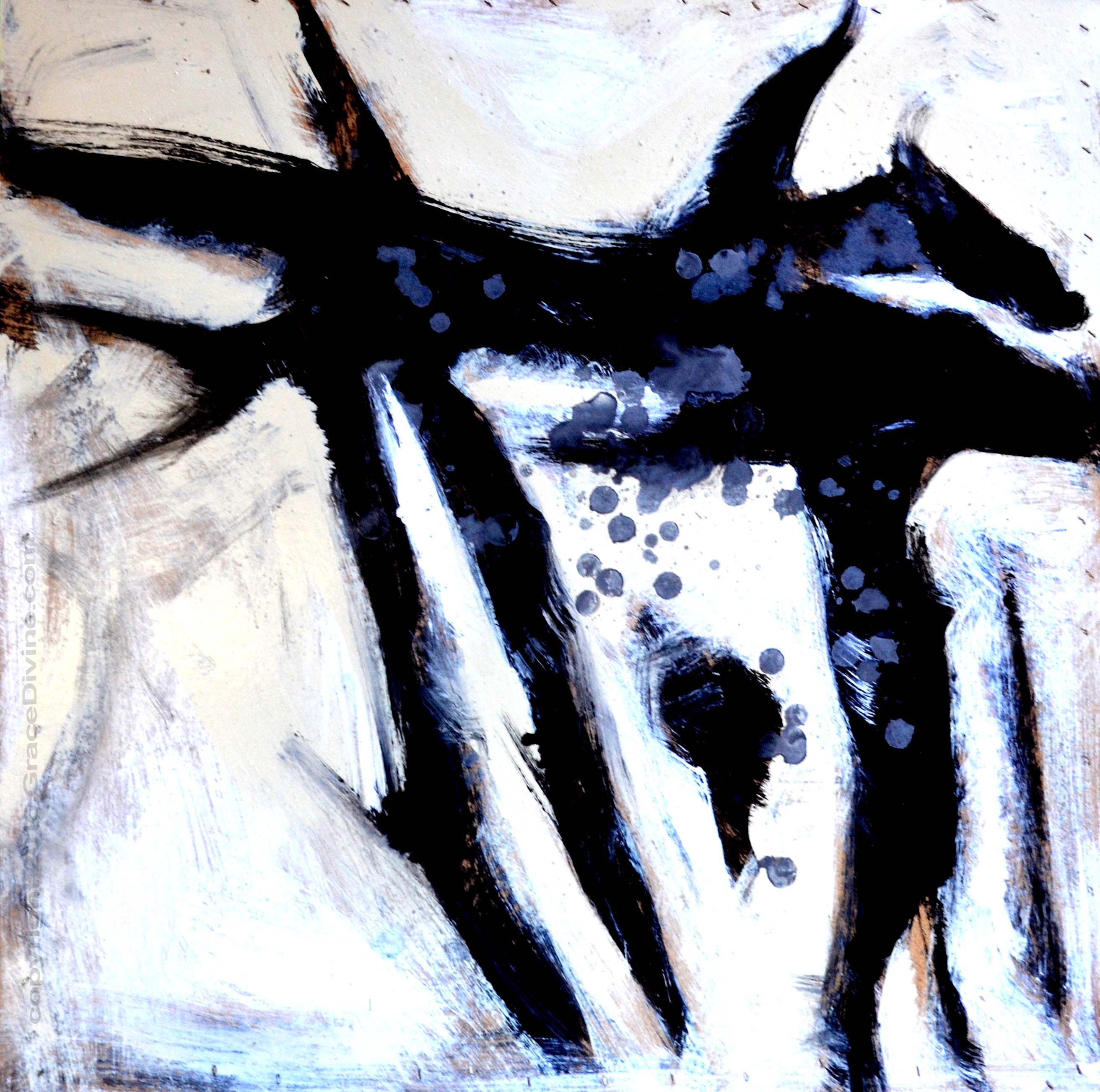 Title of Painting: "The Landscape of Omaha...
America is a landscape. And WE are all part of that landscape. In some mythologies, human beings are considered 'walking trees.' I honor you brothers and sisters. My American People. I honor you." Grace Divine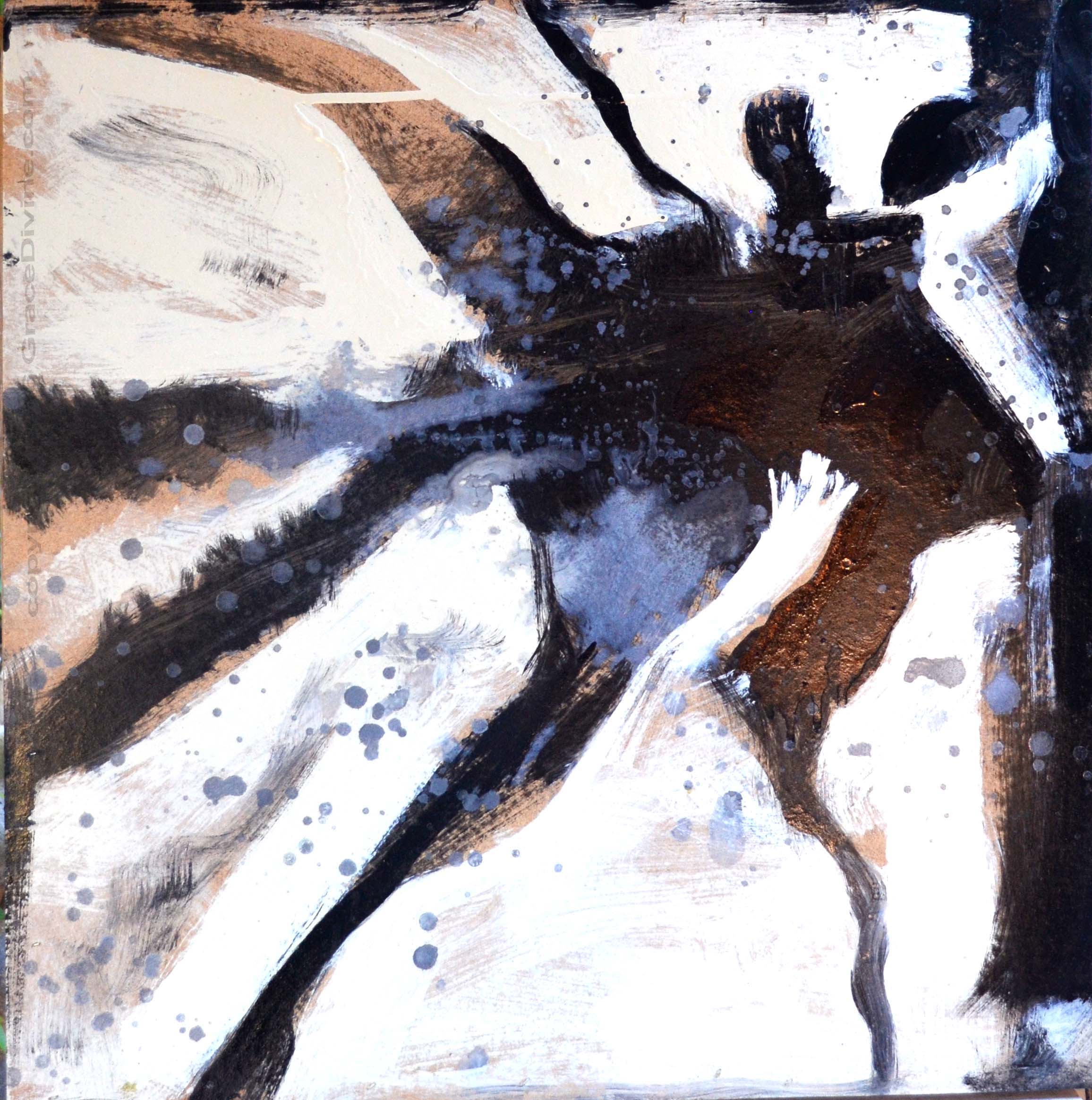 Title of Painting: "The Landscape of Minnesota...
To exist, we must engage in a dialogue. The "I" must speak to the other. This dialogue, like everything else, must have rules of engagement. Lets think about this. Lets query. Lets research, Lets philosophize. Lets know. Lets understand. And when all is said and done, and the stories become history, WE merge into a theater of life and become one with the land and with each other. And what is to be understood from this perspective is, that WE ARE ONE."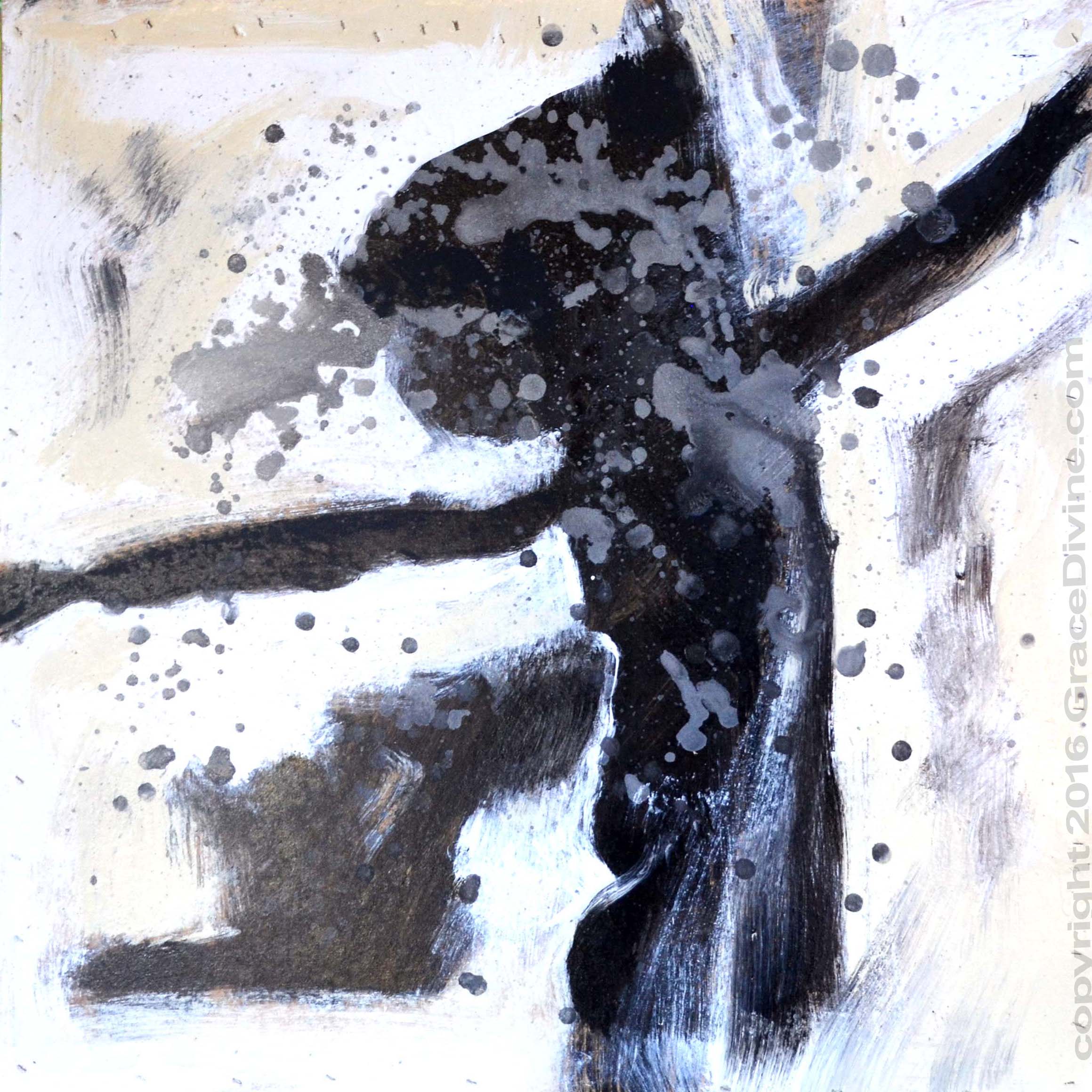 Title of Painting: "The Spirit of Mythology, Anthropology, History... A LANDSCAPE...
Here we have a man dancing in a shamanic style. He is wearing the mask of a wolf or dog. When we dance upon the earth, we dance with her. Lets respect the earth, connect with her, and honor her. And why not? To some, the earth is a living being. I, for one, believe so. And that is why I want to love her. May God bless this great American nation and the wonderful people who love and protect it."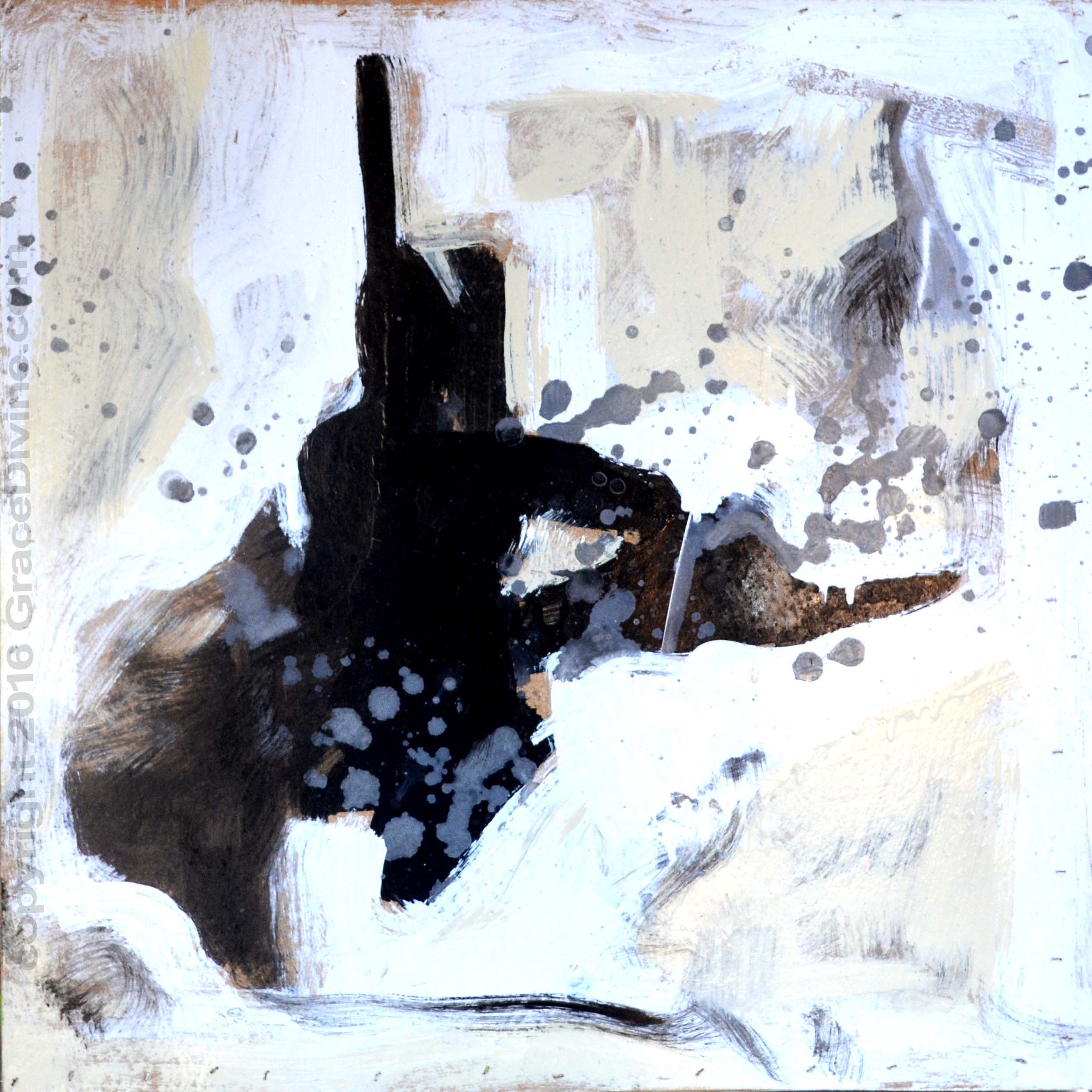 Title of Painting: "Religion and politics must be kept separate. Why? Because religion is personal to each individual. A government that respects individuality in the people, is a government that is there for the people! And as for women, they have a NATURAL RIGHT to chose. Lets set a boundary and establish our rights as individuals! This boundary starts and ends with our bodies. And no government has a right to govern our bodies based on religious opinions. This interference would constitute an unlawful search and seizure, but also, it would constitute an infringement of our individual religious beliefs! And the US Constitution protects our freedom of religion. Lets stand for one strong and happy America! Lets stand for each and every person's right to individual expression. Lets stand for the blessed American Constitution."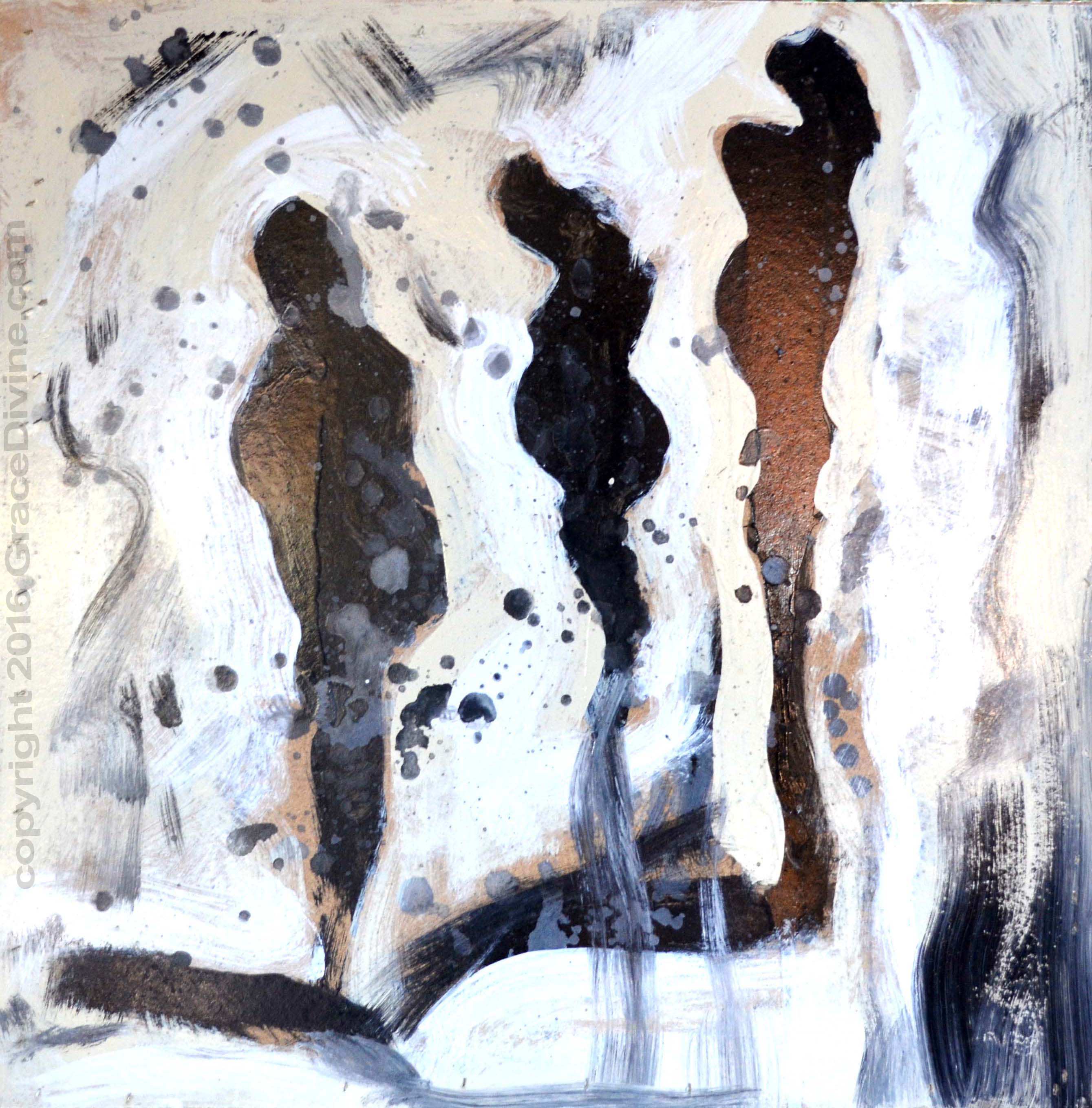 Title of Painting: "Woman... everywhere in the world! Woman, in the United States. You are beautiful. You are strong. You are precious. And as a citizen of this great United States, you should have a right to decide what to do with your body. And this is what the Constitution based on natural laws guarantees, that you and your body will NOT be interfered with by a government chosen by the people and for the people. A woman has a right to choose. God bless America."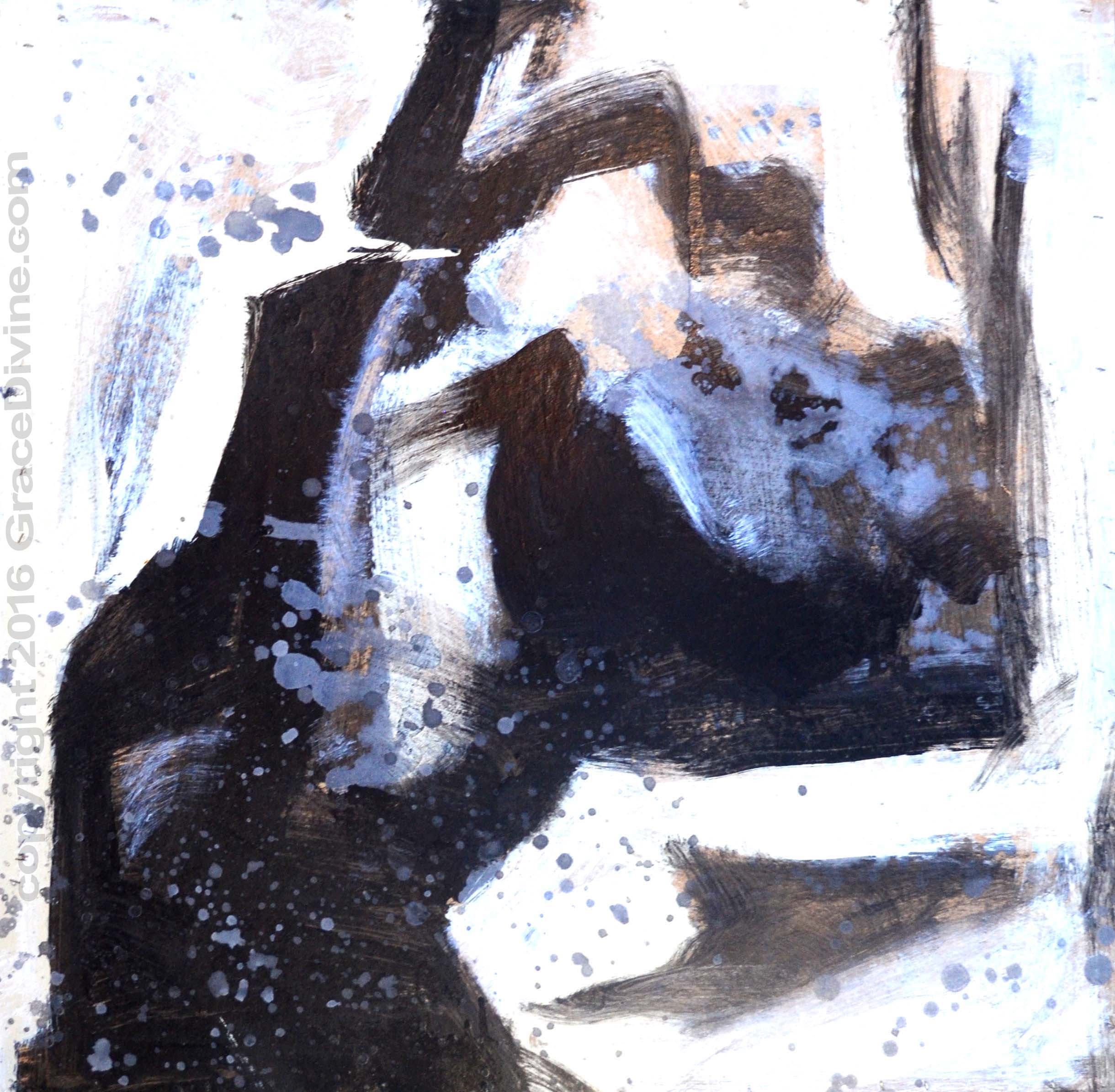 Title of Painting: "A Landscape of Las Vegas...
The law of the land MUST be SEPARATE from religion. Why? Because when it comes to GOD, there is nothing more individualistic than that. In fact, God created each and every one of us to be unique individuals. As such, let each one of us take up a dialogue with God in the privacy of our own hearts. Let each one of us be responsible for our actions. And let there be no person, no government, no institution, who imposes rights and duties upon others based on his or her own individual moral beliefs. As such, women have a right to decide if they wish to carry a pregnancy to fruition. They have a NATURAL GOD GIVEN RIGHT to abortion if they wish. It is their body and their territory after all. I stand for the Constitution of the United States and the natural laws of God and nature which are its foundation. Let freedom ring."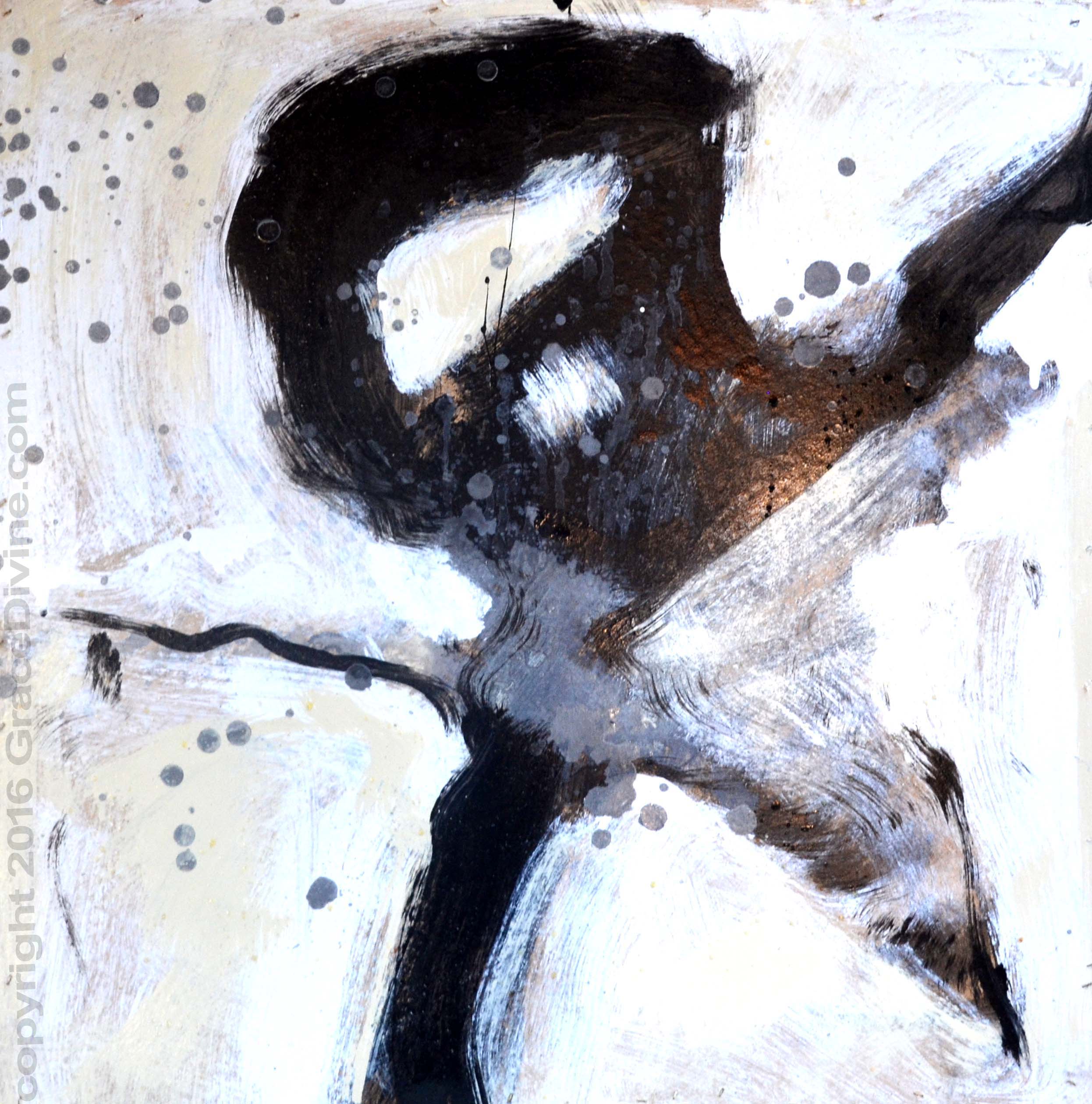 Title of Painting: "A Landscape of St. Paul...
Sometimes, it is difficult to negotiate terms. Lets conceive an idea where we can meet half-way. Also, lets not fight within our home when there are dangers out there. Lets stand strong, together, as one people, under the umbrella that our forefathers gave to us, the GREAT AMERICAN CONSTITUTION. THEY FOUGHT FOR IT! THEY DIED FOR IT! OUR GREAT AMERICAN COUNTRY! OUR GREAT AMERICAN FLAG! Lets stand for freedom! And lets protect it above everything else."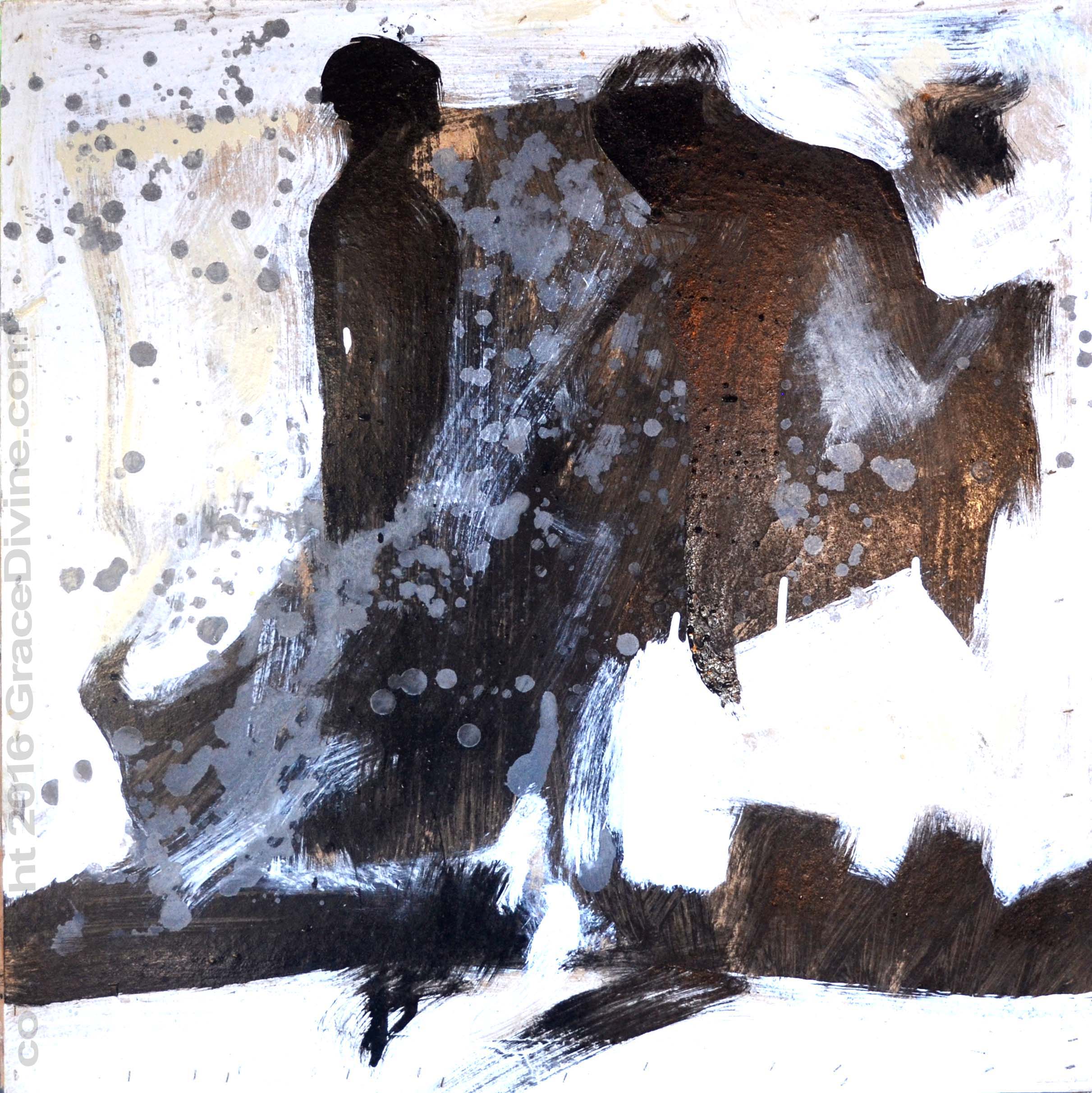 Title of Painting: "Everything we do in life is a negotiation, a back and forth. And everyone has a right to better education. Why are our rights being eroded? Why? If we only had the right education, the wisdom, the knowledge, we would understand what is going on. I for one, am thankful for the legal system in the United States. And I advocate it's use for the establishment of our RIGHTS, BOTH NATURAL AND CONSTITUTIONAL. God bless America. God bless all people who protect the American Constitution and laws founded upon it. I personally want to THANK all PATRIOTS (past, present and future) and all Americans in the military, navy, air force, air national guard, army, army reserve, army national guard, coast guard, coast guard reserve, marine corps, marine corps reserve, navy reserve, police everywhere and if I missed anyone, GOD BLESS YOU! " THE END MORE ART TO COME "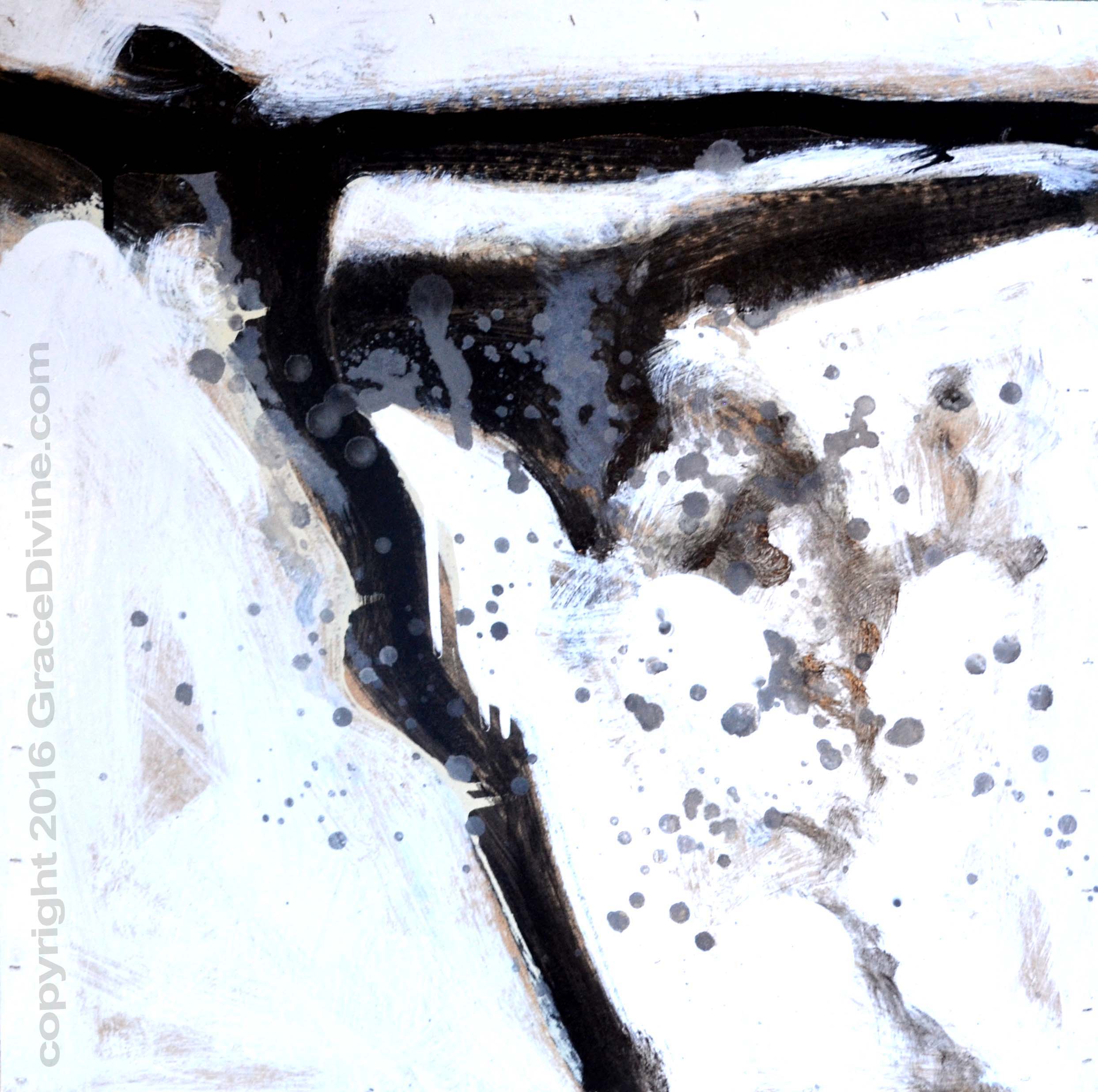 Title of Painting: "Lying dormant... Are we not? Oh beautiful Americans. Beloved people. Are we not lying dormant are our rights are being eroded? Wake up. Wake up America and stand for the United States as one people. I love this country. And I love you. Wake up."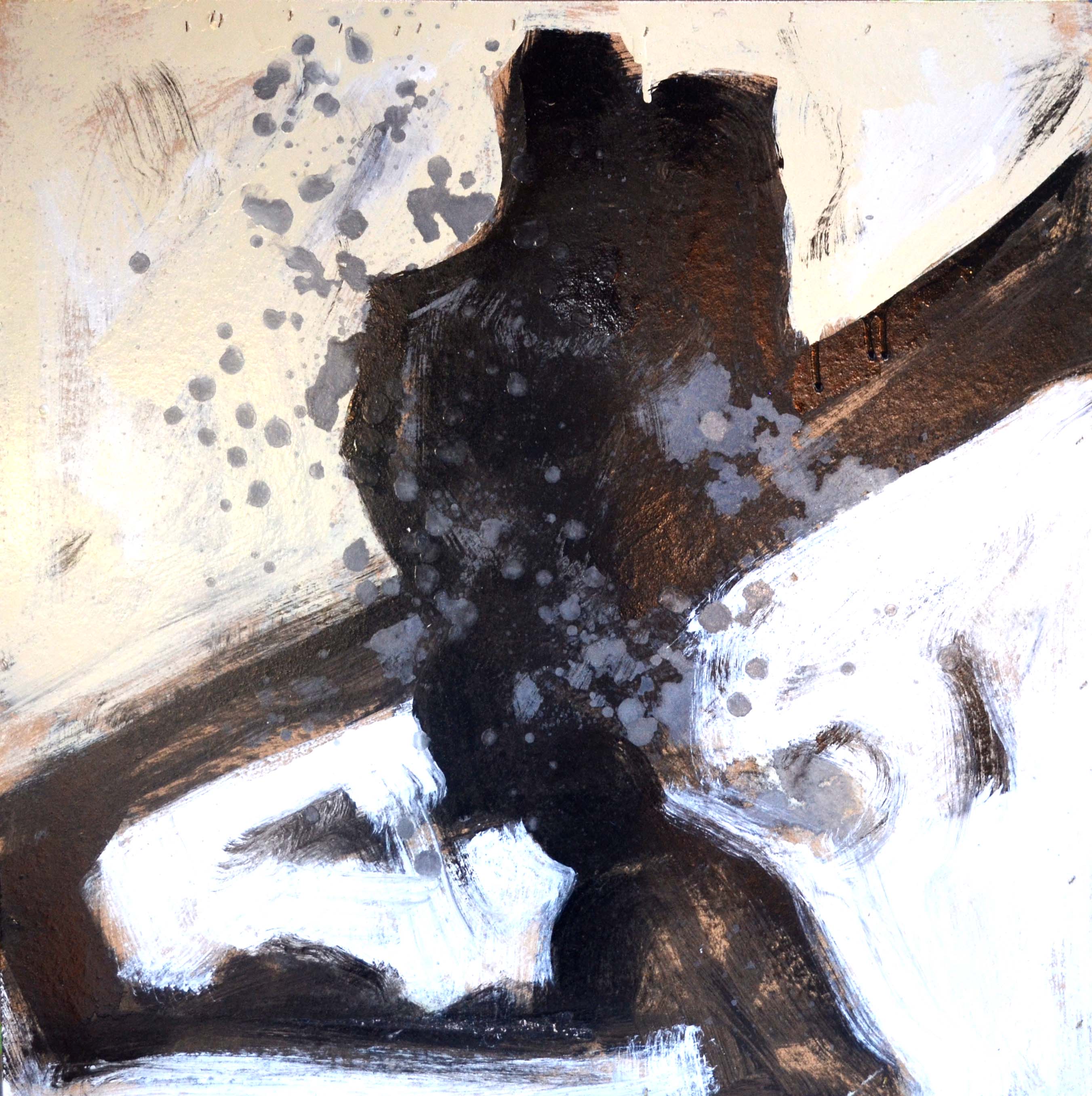 Title of Painting: "A Landscape of San Francisco...
The Constitution is the Most Important law. It doesn't matter if you are gay or straight. You have a right to form contractual agreements! You have a right to get married. And all people who wish to contractually marry, should be able to. It isn't a religious question. Government and religion must be separate. It is a question of legal rights."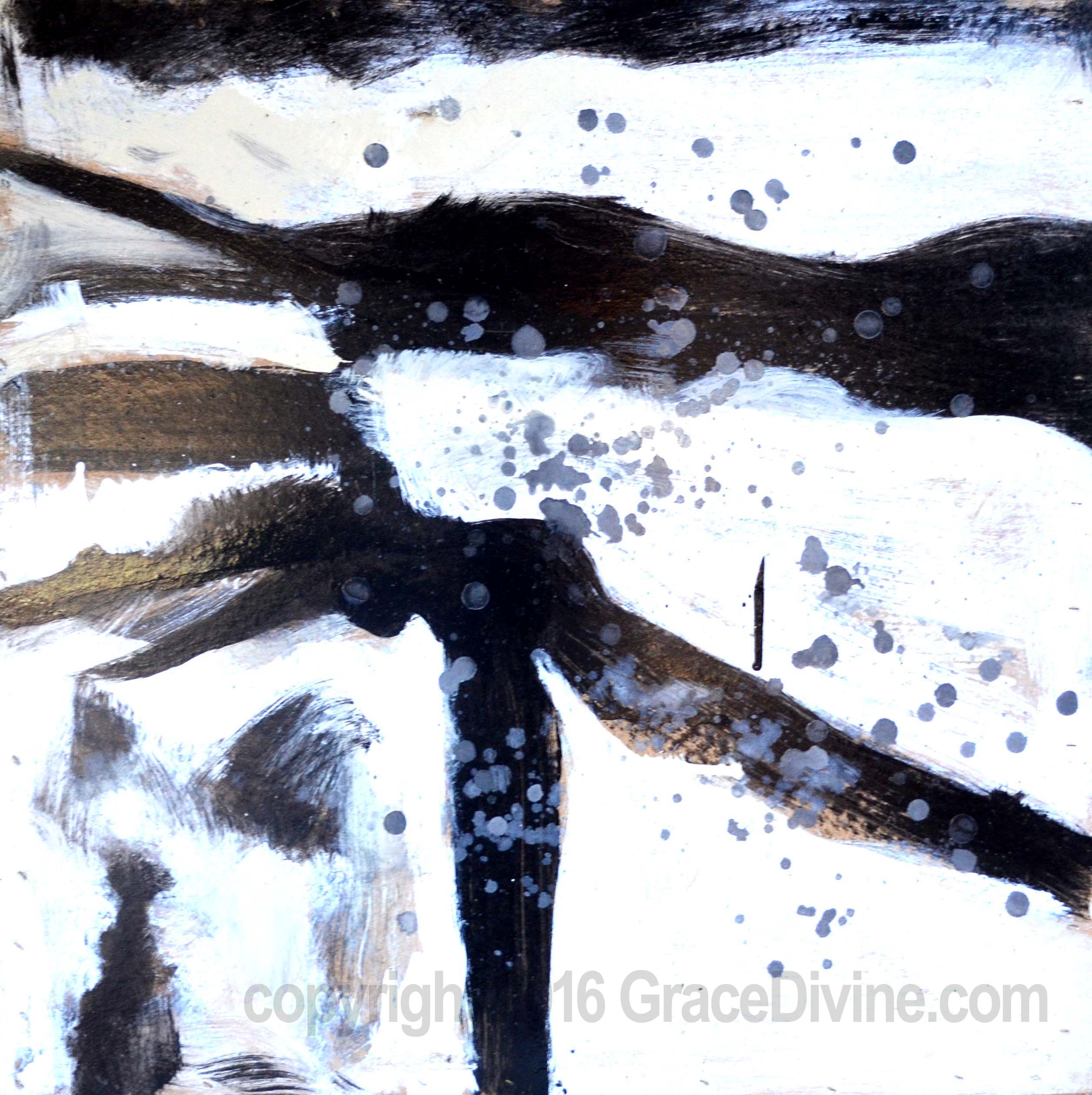 Title of Painting: "Oh American People ALL OF US every single one of us who love and adore this wonderful country. We are the landscape of America. We are the people. And it is upon us, as the foundation for the future , to build a strong and better present. Stand up America. Oh beloved people. STAND-UP! "





Title of Painting: ""