BOOK TITLE: "Button's Quest to find God, and to get fed!"
BOOK DESCRIPTION: This is the story of Button whose only wish is to bring fun, love, peace & enjoyment to the world. Join us as Button goes in a quest to bring happiness to the world!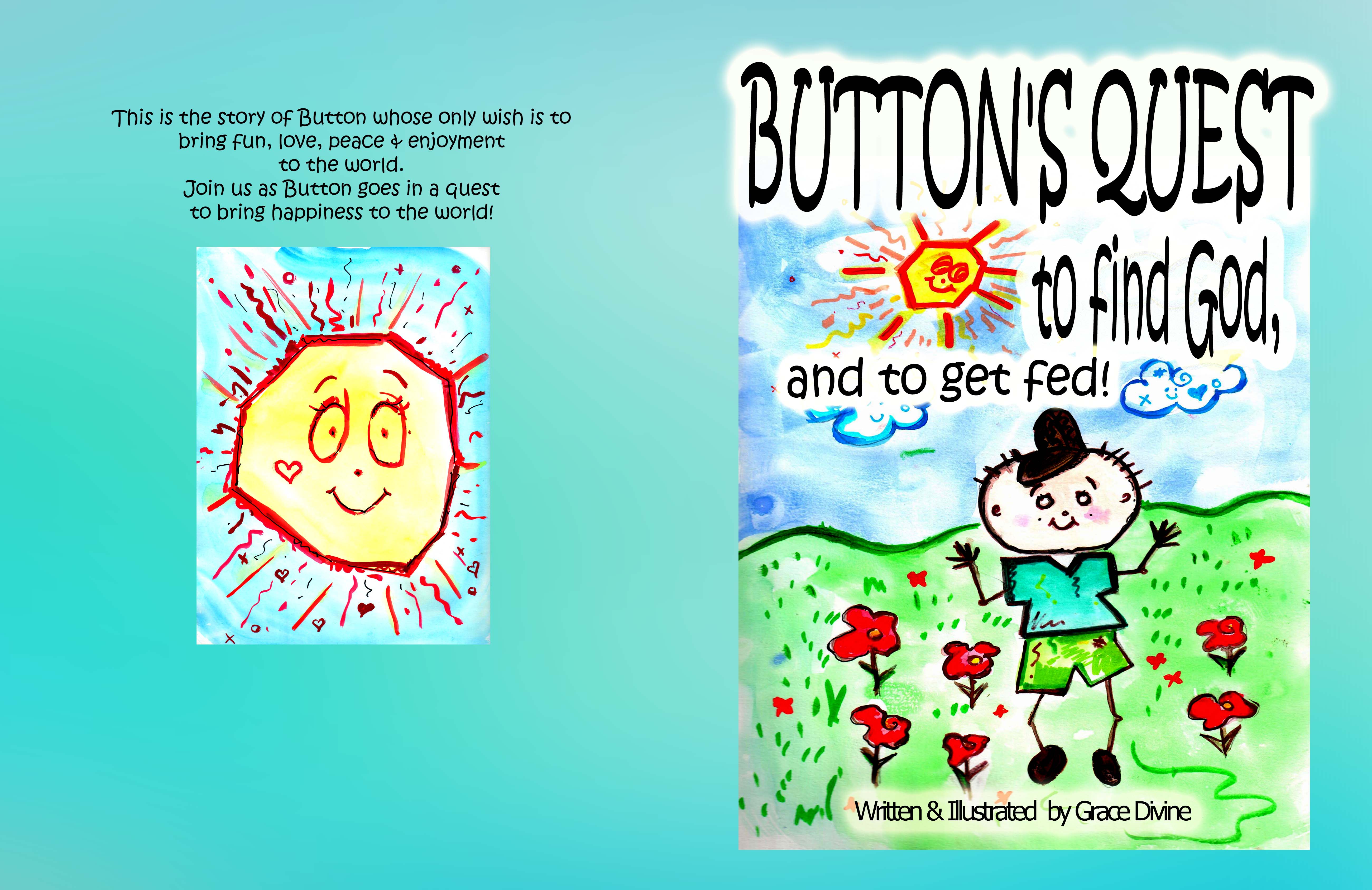 BOOK COVER

To visit Grace Divine's author page on amazon click here

To purchase artist signed quality photography prints from this series click here

The following are the original drawings that were used in the illustrations and are available for sale. These 8.5 x 11 approx watercolor/pencil/pen drawings on paper. If you are interested in purchasing these pLease inquire.